Garrett Kimball – Producer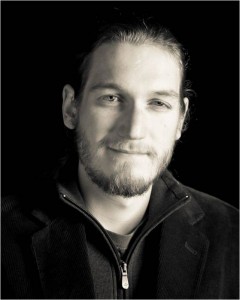 Garrett has been gaming and working with computers since he was a young child. This passion for games led to a Bachelor's degree in Computer Information Systems from Grove City College. His game development experiences there led to a desire to continue in the industry, which brought him to the ETC in Spring 2012.
Garrett enjoys working with people and bringing teams together, which translated to being the Producer for his ETC projects. At the ETC Garrett has helped teams develop nature trail Augmented Reality experiences, sound categorization research tools, and soon, game prototypes for Sony.
Garrett believes that video games are a medium of art that offers incredible opportunity for creating meaning and personal introspection, and thinks that games can make the world a better place. He also enjoys skiing and long walks on the beach.
---
Cheng Yang – Programmer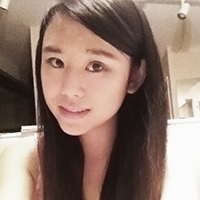 As a programmer and designer, I work comfortably between those two roles. I am fascinated by beautiful art games, dedicated myself to exploring innovative and intuitive game interaction, and aesthetically appealing, emotionally engaging digital content.
---
Tzu-Hsun Lu – Programmer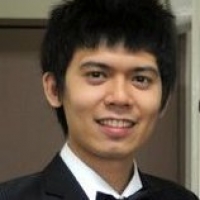 Playing video games has always been Tzu-Hsun Lu's favorite hobby. After received degree in computer science from National Taiwan University, he entered the interdisciplinary program Entertainment Technology Center to pursue further learning.
With his professional skills and passion to the video games, he hopes to contribute to the gaming community and brings joys to gamers around the world.
---
Ravi Teja Kommineni – Programmer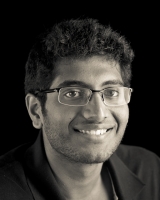 Ravi has been an ardent enthusiast of games and technology since his childhood. This is what interested him to self teach game engines like Unity and 3D modeling software during his undergraduate studies. To further improve his skills, he moved to USA to complete MET degree from ETC CMU.
At ETC Ravi gained a wide variety of skillsets, which includes gameplay programming, graphics programming and 3d modeling. After having been through 2 semesters at ETC, Ravi's main interest now is to program and explore various navel gameplay mechanics and find ways to incorporate them in the current popular genre of games.
---
Rex Hsieh – Artist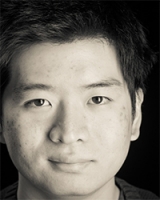 Rex Hsieh is currently a second semester student at the Entertainment Technology Center. He worked on six Building Virtual Rounds as the 2D texture and background artist during the immersion semester at ETC, including Indiana Jones Mine Cart Adventure and Noah's Bark. He is an artist who has done works in a variety of media including Photoshop, color pencil, print making, Chinese ink painting, water color, and graphic design.
Before coming to ETC he studied at the University of Illinois at Urbana Champaign and graduated with a double degree in New Media and Political Science.
---
Sahana Vijai – Artist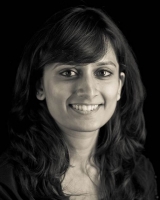 Sahana Vijai obtained her Bachelor's Degree in Computer Science from BMS College of Engineering in India. While having the skill set of a programmer, Art was always her passion. She applied her skills and aesthetic sense in her Computer Graphics projects during her under graduate studies. And went on to work on projects at ETC to expand the integration of artistic and technical skills which helped develop a richer experience which would not only allow for a visual experience but one that includes the other senses.
Sahana focused on her interest in translating her knowledge of traditional art and techniques in Anatomy into digital creations. The human anatomy was what really interested her for a long time and influenced most of her work. It soon became about reinventing the original intricate human design to obtain interesting fantasy characters for games that was captivating. The transition to a digital domain came more naturally with all her experiences.
---
Shaveen Kumar – Programmer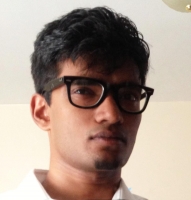 Aspiring Graphics Programmer. A hardcore tech/gadget freak. Love to travel and experience life to the fullest. I have been a huge Playstation fan right from my childhood. I love the titles Playstation, especially exclusives like Uncharted, God of War, Ratchet and Clank.
I look at graphical aspects in games. I love to play games at maximum settings or not play them at all. I love programming and love creating stuff. I have a creative side along with my technical side too. I do 2D/3D Art once in a while as a hobby. I also have a lot of experience in general purpose programming and parallel programming.
---
 Advisers
Mike Christel & Dave Culyba