Halves!
Hey peeps Chris here!
We finished our halves presentation! *clap clap*
Overall I think we did pretty good for halves, but we know there's still a lot to do. Right now, we're prepared to go full steam and finish the project. Our schedules will be tight, as we have to complete shooting as well as animations in a short time frame.
Here's our schedule: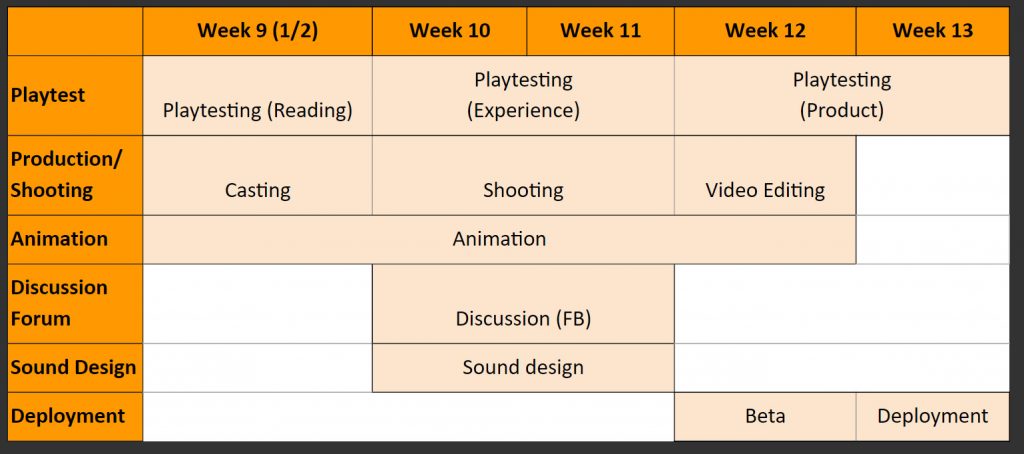 Let's go.