Webz of War is loose!
It's been a very big week for the team. We've been in crunch, not for softs, not for finals, but for the Carnegie Mellon University Spring Carnival!
We set out early Friday afternoon, packing our vehicles full with sound, video, and computer equipment. But when we came upon our destination, it was raining and windy. Too dangerous to set up all that complicated electronic stuff. But we had put so much work into bug fixing and preparation for the carnival, that we were determined not let the weather ruin our playtest. We called the University Center, but despite their best efforts, they didn't have enough room to host us, so we then walked over to the The Underground–a basement cafe right next to the carnival grounds. The manager there was gracious enough to let us use some square footage to test with his customers.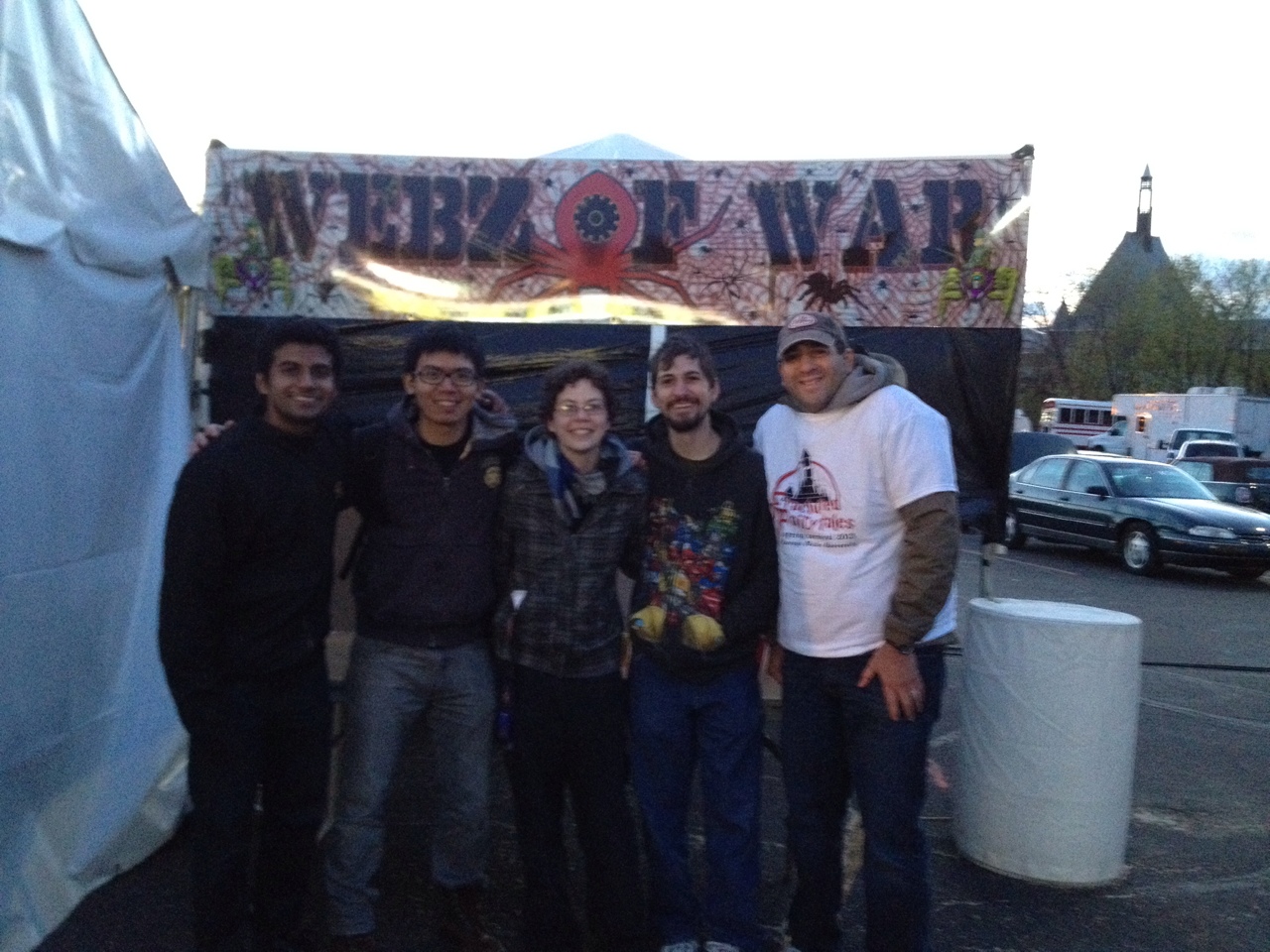 Food, coffee, and lots of game testers: Success!
On Saturday we arrived at the carnival a little after 3 p.m., and despite the cold weather, decided to set up our equipment. The cold didn't seem to dampen the spirits of the carnival attendees. We had very little down time as gamer and non-gamer alike drifted to our tent wondering what the fuss was all about. It didn't hurt that we had a really cool sign towering over our tent with bold letters and spiders all over it.
We managed to get a great deal of useful heart rate data, game surveys, and video footage. A very successful weekend indeed.