For the first half of this week, we were busy with our Halves presentation.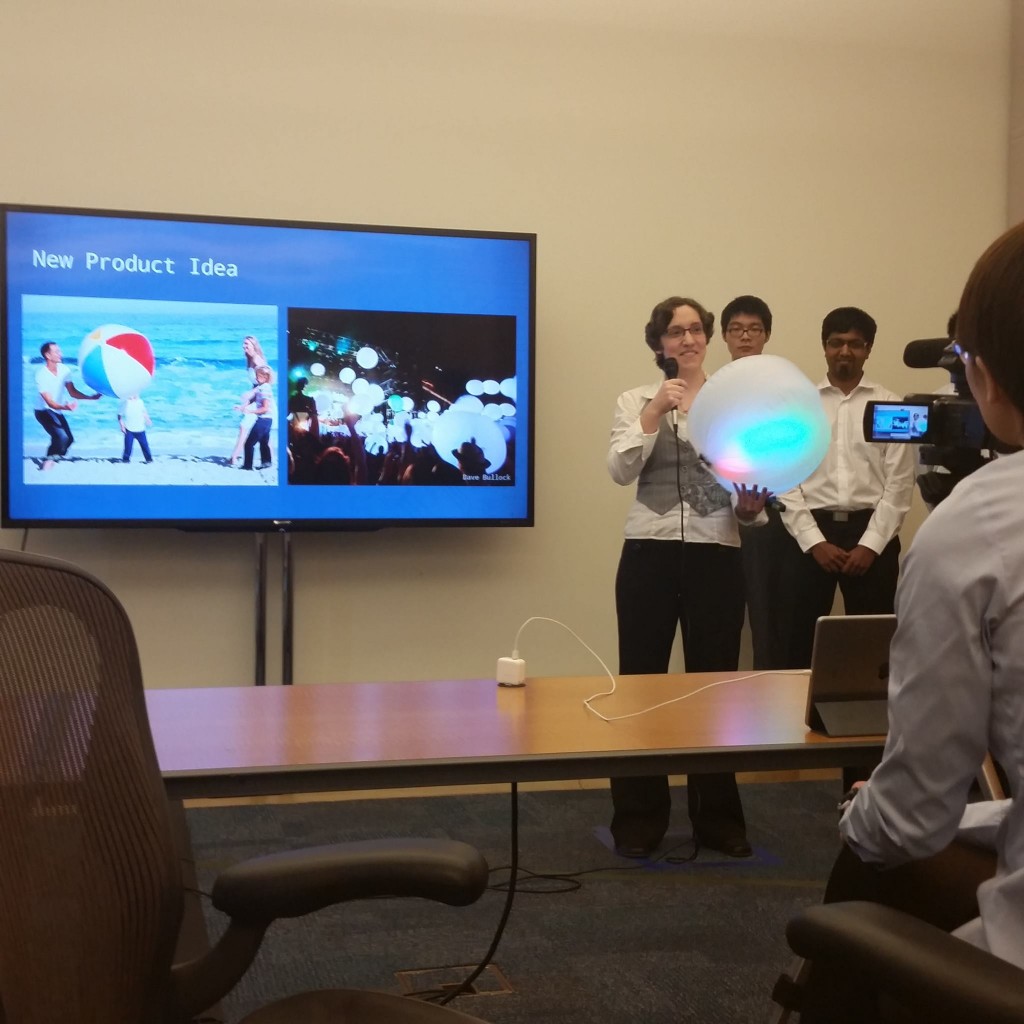 We had the hardware components for 3 of our smart beach balls assembled, plus a simplified randomized-light-sequence version with the hardware inside the ball so people could get a sense of what our final product might feel like.
It was great to see everyone so excited by our idea. Many people wanted to try playing with the balls, especially once they were lit! We had to keep an eye on things to prevent them from trying to pick up the balls with the hardware still hanging out instead of properly installed (and we still didn't manage to stop everyone!).
Several different faculty members from CMU West stopped by our demo table after the presentation. They gave us great feedback, advice, and recommended resources and contacts to try and help with our proximity/location detection problem we are still working to solve.
After Halves, our team is pushing forward to get these balls built properly! We've been designing the custom circuit board we will need to eliminate the messy, less durable wiring and keep our hardware compact. We also found during our prep for Halves that it is difficult to maintain wire contact with the batteries we are using without a proper holster. We will be trying to find or manufacture something to secure that connection. Once that prototype hardware is stabilized and programmed, we can start doing some real play testing. Finally, we are also starting our design for the 3D printed hardware shell.
Soft Opening is only about a month away. We've got our work cut out for us!