Playtest day happend on last Saturday, Nov.2ed. 
Besides preparing playable demo for Saturday, we also discussed our questionnaire.
We got useful feedback from our playtest day and will use these data to help us form the game mechanics further.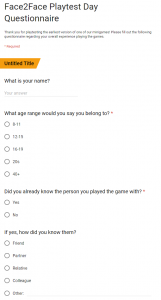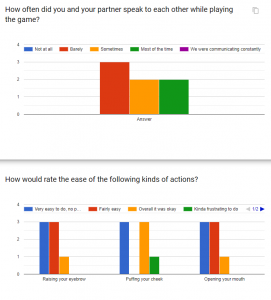 According to our playtest data, we got two basic conclusion:
1. Our game design mechanic has hit our transformational goal. Most our playtester said they feel some kind of closer after playing the game.
2. But at the same time, they feel the game is not very engaging..
Upon the conclusions we extracted from our playtest, we will talk about the game design more and try to do another version out of it.