Week 11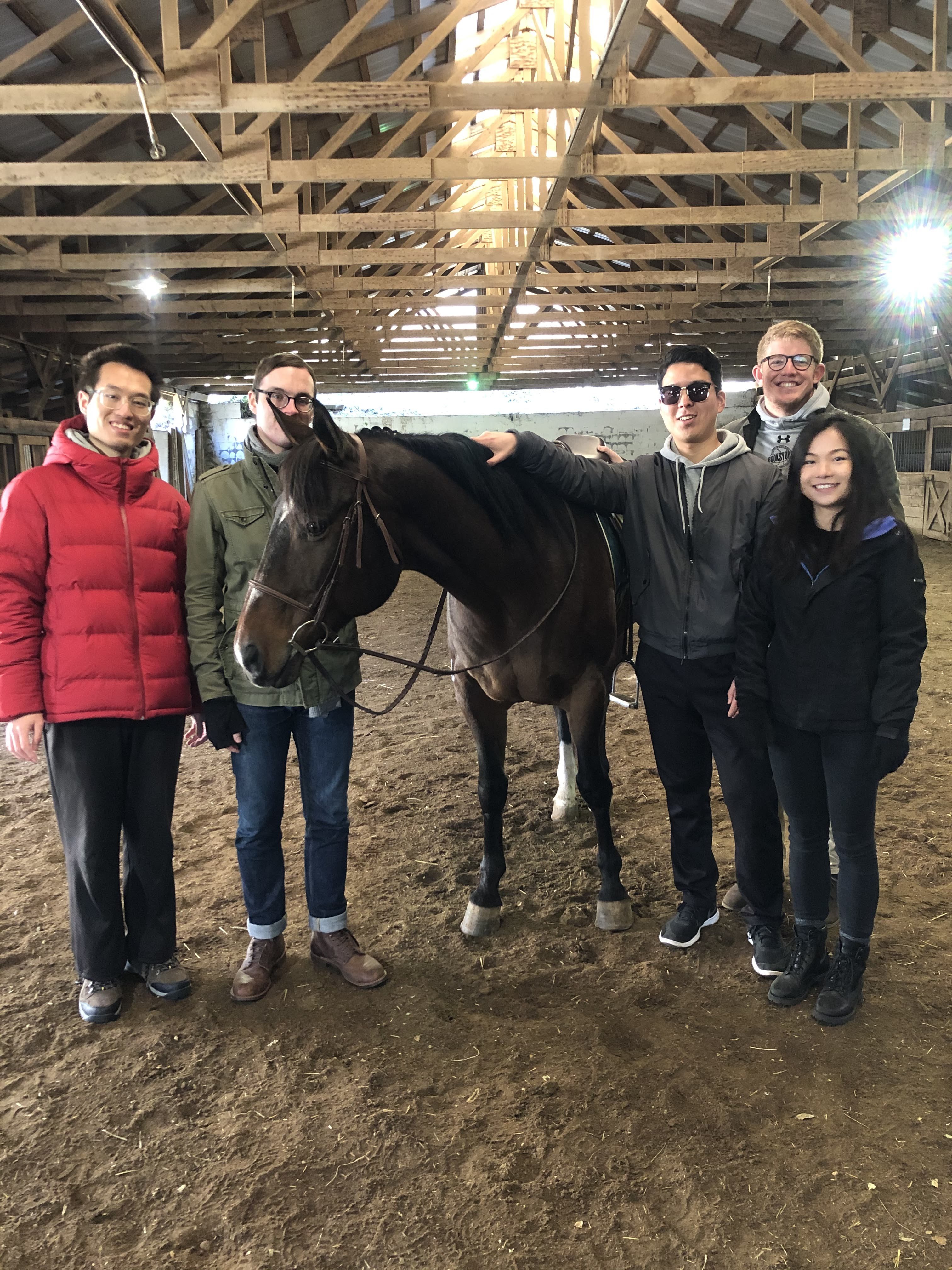 If this semester were a movie, this week would have been the "epic transformation" montage where the protagonists are coached through new experiences by guides and mentors, travel far and wide looking for answers and become the hero they were meant to be. If it helps, imagine "Zero to Hero" or "I'll Make a Man out of You" playing in the background while reading this.
Our montage can be subdivided into 4 parts:
Playtest Day Post-Mortem: We mentioned Playtest Day in the blog last week and how we were going to use the feedback from that day to make adjustments and make our world better… and we did that! We spent a day going through, dissecting and "translating" guest feedback into actionable items and design questions that we still had to tackle. Actionable items included more development on a new map based on guest feedback that included increased verticality, asymmetry and interest points, more precise ring orientation and placement within the map to encourage flight paths and chasing, and clearer tutorial UI. Design quandaries that came up included starting point in the scene, speed controls and physicality, and player-to-player interaction.
A Trip to the Stables: We have been talking about taking a field trip all semester to ride horses as first-hand experiential research to improve the subtleties of our game… and we finally did that! We visited Samara at South Hill Stables and her four-legged friends. For an entire morning, we played with the horses, cleaned their shoes, broke down the different kinds of saddles and reins, and rode them around the stable. All the while, we picked Samara's brain about anything and everything horse-related. Those conversations inspired us to think about the grander scheme of our design and potential long-term applications for our client including horse customization and rider relationships, practice arenas and more. From a "mechanics" side, it was invaluable to actually ride the horse and try to pinpoint the skills and abilities associated with moving effectively. We were able to better catalog and understand the gait of the horse, how you shift about different axes depending on the speed, how you actually train a horse to move how you want (spoiler: it's hard and it's all about confidence) and other things we had not considered. These learnings have translated into the implementation of a physical rein system that will only function as a brake for Pegasus.
The Epiphany: A spark of realization hit us on our drive home from the stable… we only have a few more weeks to get all this stuff done. We resolved that it was time to stop talking about potential features and instead actually pick them and make them. Picture a ferociously animated 20 minute whiteboard meeting to iron our game flow and mechanics that led to this:

Speed control —> Brakes only! A potential skill for someone being chased or someone wanting to make sharp turns to get rings or avoid collisions
Pegasus health meter —> secondary scoring metric underscoring the importance of your relationship with your horse, making collisions a punishment (or strategy), developing a penalty for being zapped
Clouds/hiding spots —> making aerial control the trump skill so that even if you are being chased you can evade other competitors
Easter eggs —> focus on changing textures and colors of given "landmarks" within the scene to give players ownership over certain parts of the map

The Return to Reality: Every good movie montage ends with a moment where the protagonist snaps out of the dream-like trance they were in in order to return to reality and act upon the transformation they had just undergone. We are no different. With a product and feature backlog of things to do in our Google Drive, we spent the last few days of the week building upon and out what we had learned earlier in the week.
Hopefully we can avoid some of the pitfalls of the usual movie protagonists that traditionally follow the training montage, but even if we do, we are ready for them. This was a great team chemistry week for us in addition to actual production – getting outside of the ETC is always good for morale and camaraderie so the more opportunities to do it, the better it is in the long run. Now that we are back, though, we have our work cut out for us over the next few weeks… But we could not be more excited to see where it goes next.