We mostly refined our prototypes by adding design decision, interaction, and feedback. Also, we went to Keystone Oaks High School to interview students to establish more design pillars.
Delving into design for the co-ordinate space prototype, some key design questions were: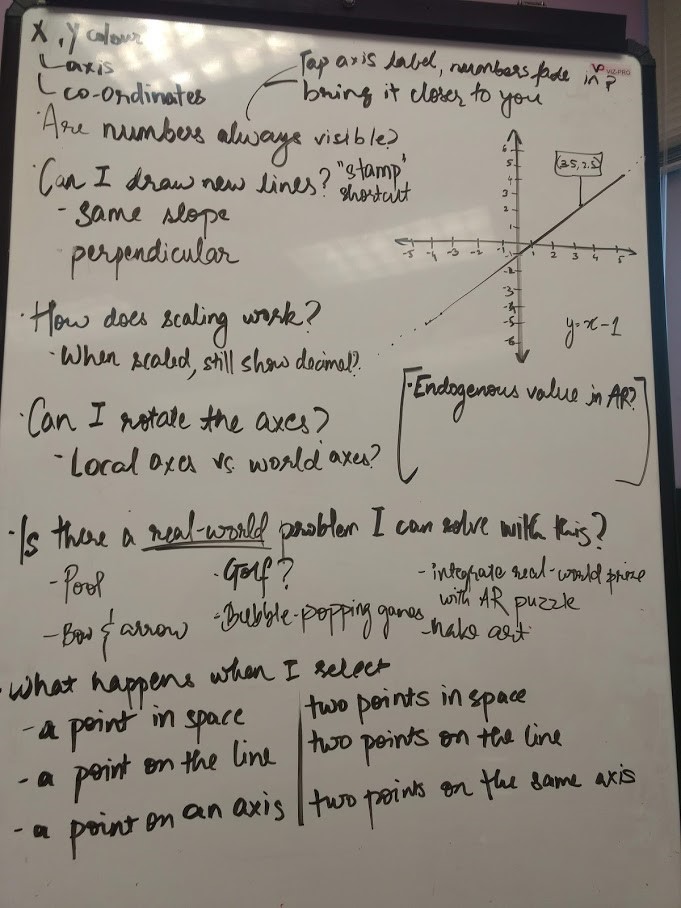 We also tried to explore numerous ideas for interactions in space.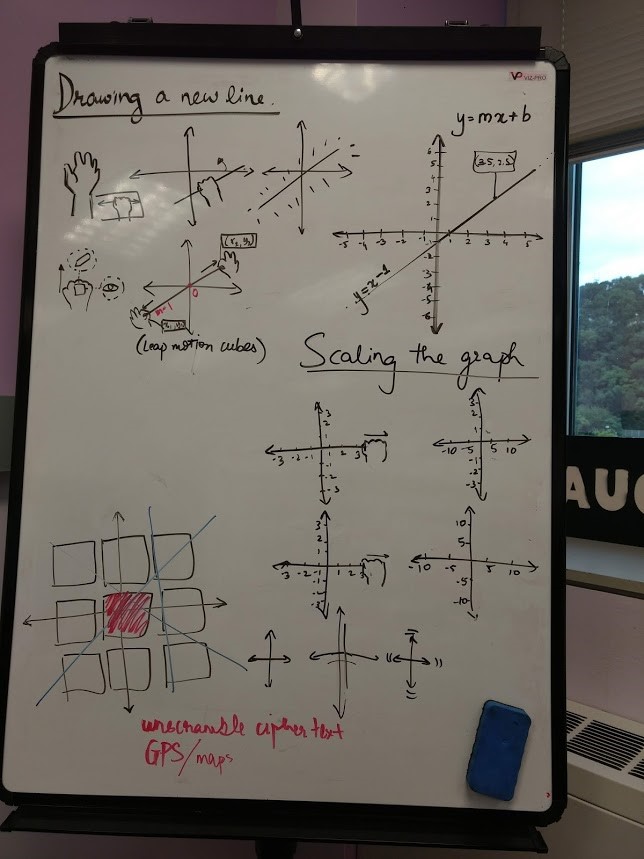 Keystone Oaks High School Visit
We went to Keystone Oaks High School to talk to students about their class subjects and their interest in integrating AR into the subject.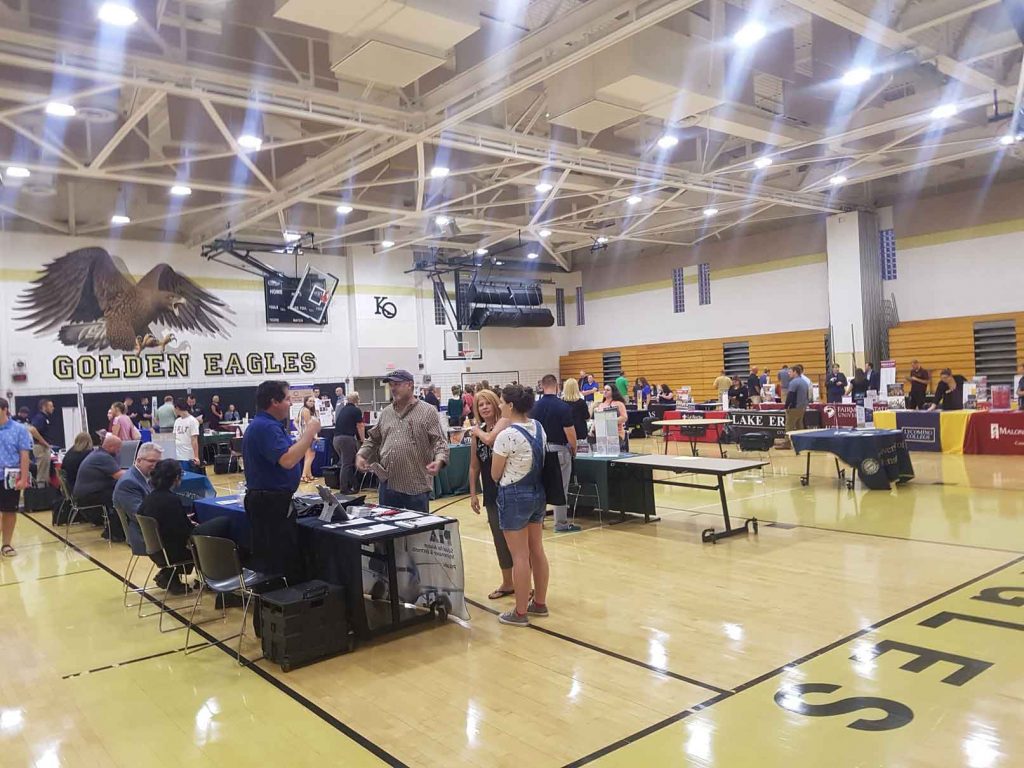 At first, we focused more on STEM subjects, but the pattern we notice was they are struggling to visualize non-STEM subjects such as History. Based on the interview, it wasn't because subject itself was boring. Students said that the education pattern was boring because it is all about reading historical facts.
So for our next prototype, we will more focus on non-STEM area to explore the educational language on those subjects.