Week 13
The Tempest Cometh
This has been the final week before our Softs showcase, where we are expected to have everything we've worked on put together. For us at this point, this is about the process over the product; we want to have all our scenes in succession telling a cohesive story. After our showcase, we will have two weeks to polish the rough edges and address faculty feedback.
Regardless of how much we are able to get done by Tuesday, we want to ensure the faculty is aware of our process, and how much work we've genuinely been putting in to get to this point. One way we are illustrating our process is through our Team Video.
We just finished this video, which is a "Behind-the-Scenes" look at our project. If you've been following us this far, dear reader, you may know most of the details. But we hope this will still be fun to watch, since it'll let you put faces to our names:
Now that we've learned all the most important lessons about working within the pipeline, it's not a matter of how to execute, but a matter of pushing through what we have. For transparency's sake, we should say this hasn't been easy with our backs against the wall. The stress has certainly taken its toll on the team. We understand the stakes at hand, and want to put our best feet forward.
Given the myriad issues we've brushed up against, we started the week with only 4 of our 19 shots complete. The team wants to catch up and we've been doing everything in our power to get to the finish line by next Tuesday. This means animating, rendering, and compositing every shot in our list. We've also added a few extra ".5" shots in the transformation sequence to better illustrate the change Sirena is undergoing. These are simple shots of her body parts, which was a suggestion we got from faculty early in the semester.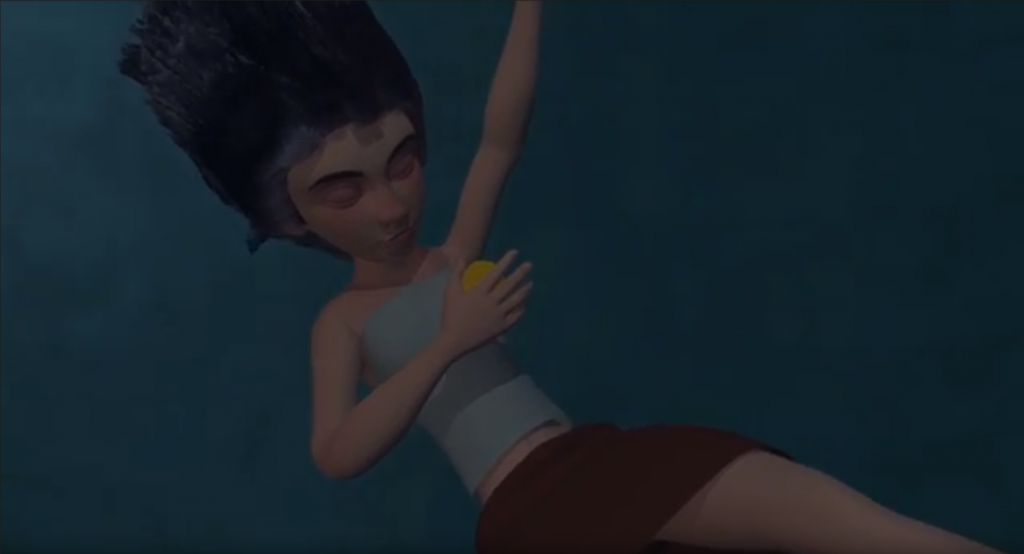 On the topic of Pre-Production, we are in solid shape. We've finished the Package character rig, gotten a final draft of the script from our writer, compiled a list of visual references, and created a 2D storyboard that includes camera shots and explanation of the Package's emotions. To best explain all of the content we are delivering to the next team, we also wrote up a thorough overview of every piece and how the team can best make use of it.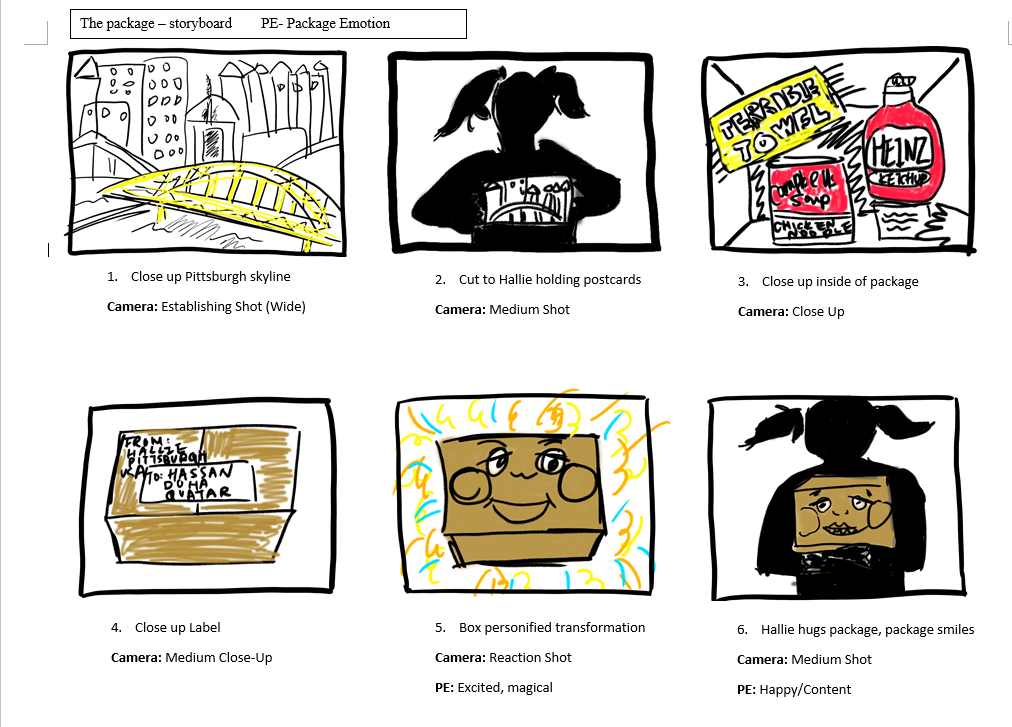 Wish us luck as we tie things together this weekend for the last two weeks!