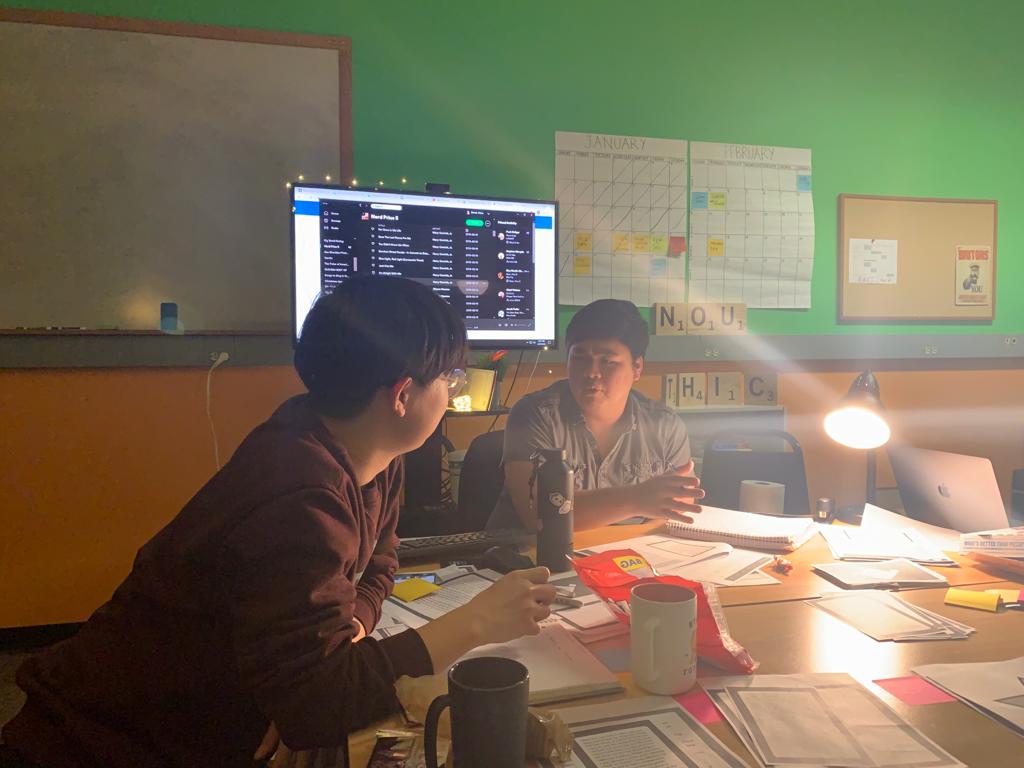 This week our biggest goals were..
-1) Play test Rosenstrasse
-2) Brainstorm ideas after play testing and pitch those to Jessica Hammer
To begin the week, on Monday we planned a much needed play through of Rosenstrasse, the game which we have officially decided to incorporate AR with. We originally planned on reaching out to a player who is more experienced with Rosenstrasse to help run the game, however as we were short on time we decided to go ahead and run the games ourselves. Erica Cruz also joined us during the game as an observer. As most of our team is unfamiliar with playing tabletop role-playing games we dived head first and committed 7 hours to play through the game's entirety. After we finished the game, we continued to brainstorm on our previous ideas and develop new ones based on what we learned firsthand.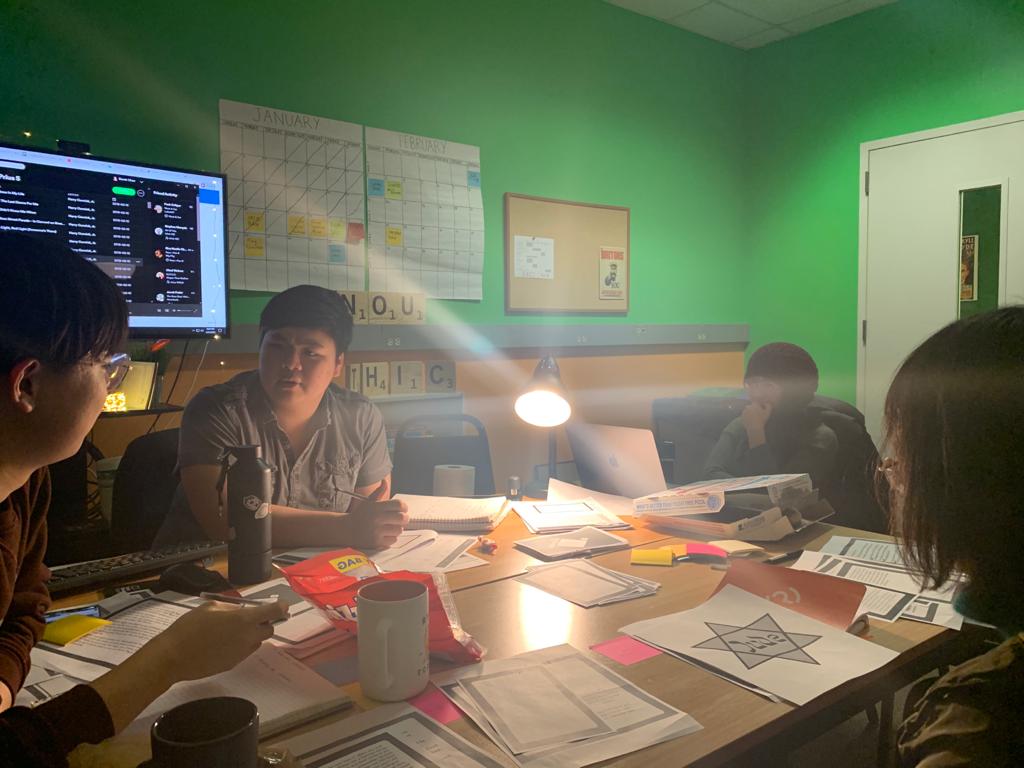 Tuesday we met with our faculty advisers to discuss our plan moving forward as well as let them in on the feedback we received from Jessica. After the meeting we met once again to develop our ideas and decide which ones we planned on keeping and replacing. We assigned each member of the team an idea that we continued to flesh out and develop into a presentable pitch to our client, Jessica Hammer.
Wednesday we met once again to discuss our pitches and get feedback on what's missing and what we can improve on. We met individually to brainstorm more ideas and continued to develop those ideas for the next meeting.
Thursday we met once again with finalized pitch ideas and presented them to each other. We made last minute changes to our presentation and started preparing our final materials for our client meeting on Friday.
Friday we met with Jessica Hammer at the Oh!Lab to reiterate our previous ideas to her in a more developed stage.
1) Wordless Rosenstrasse
A simplified version of Rosenstrasse which players uses action cards to emote through AR and aide players who are unfamiliar with role-playing based games.
2) Rosenstrasse – The floor-sized Physical Board Game
A digital board game where players can move around physical space and role play as characters in Berlin as a Jew where the world works against you.
3) Rosenstrasse – A storytelling experience + Minigames
An asymmetrical puzzle experience where two players play as couple experience the difficulties of living in Berlin as a Jewish German couple.
4) Location Based Experience
A gallery installation where people can step into the world of Rosenstrasse through AR mapping and play through couple scenarios with other gallery goers.
5) AR Florence Experience
A Florence-inspired AR game with location based experiences.
After hearing our pitches, Jessica reacted positively to all our ideas and stated that we should incorporate many features from each pitch and combine them into two pitches, a AR location based-like experience and a Digital Board game with role playing features.
Using this information, we decided we had enough approved concepts that we could start our golden spike and begin the digital prototyping stages for the upcoming weeks. We will continue to develop these two ideas and present Jessica with more tangible pitches which she can experience in our next meeting.