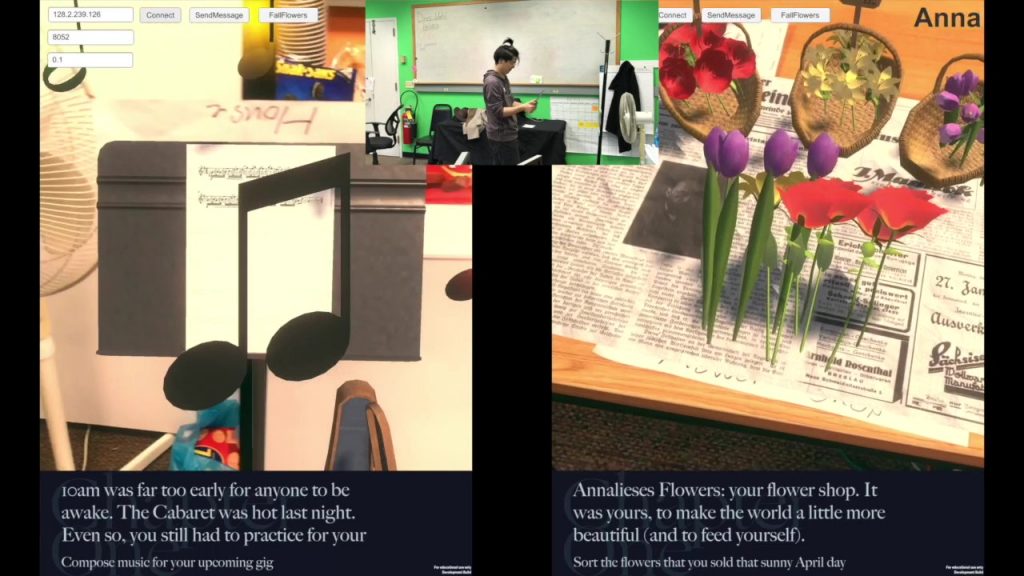 The two biggest challenges this week was to
-1) Revise the current Chapter One build and add character introductions.
-2) Construct an outline script for the other chapters.
We received a lot of feedback from both our clients, advisers, and other faculty therefore while we can't implement all their inputs this week we decided to set forth on what could be fixed immediately and other glaring interactions that needed additional reworking.
Previously on the first prototype sprint, we were more focused on getting the core logic in having the full experience from beginning to end for chapter one. This week we are spending more time polishing the build and getting the game mechanics locked in. We are redesigning the UI so it no longer obstructs the players view and revising the game design so we can make the experience more accessible to the user.
Derek – Revisited the game design and developed the outline script for future chapters.
Sally – Created 3D assets and assisted with script development.
Ryan – Programmed the new storyline and added additional game mechanics to the build.
Minz – Created 2D assets and designed new UI/UX assets.
Chelsea – Created environmental assets and additional 3D models.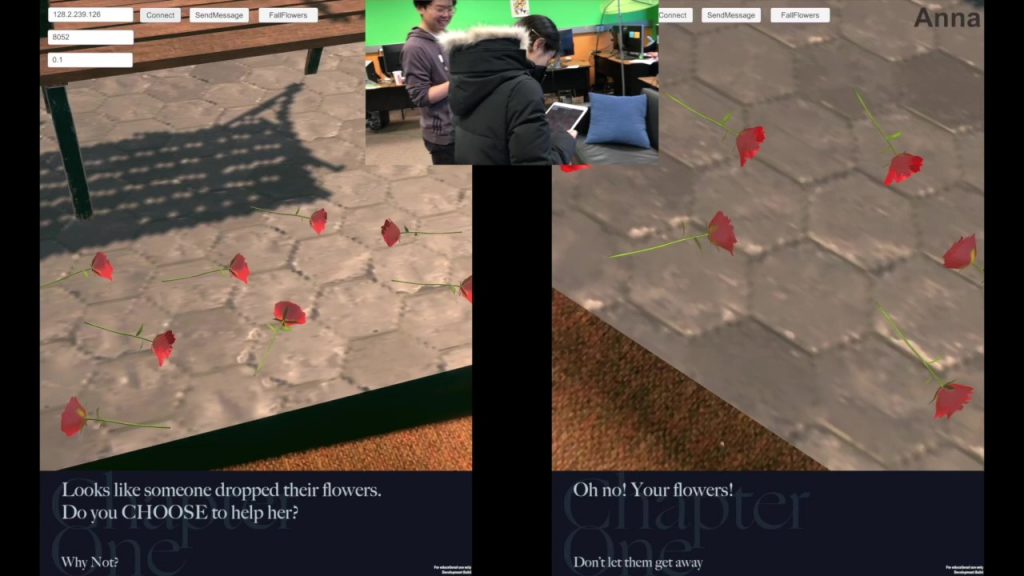 Going forward we took Dave Culyba's suggestion and decided to continually readjust our design pillars to fit the game as we continue to design it.
We shifted our design pillars this week to
-1) Multiplayer
-2) "My world is getting smaller"
-3) "We choose each other"
-4) "I am Complicit" (Audience)
As our game is more narrative focused we wanted to emphasize what we wanted our audience to experience and establish the goals we are designing towards as we build the game.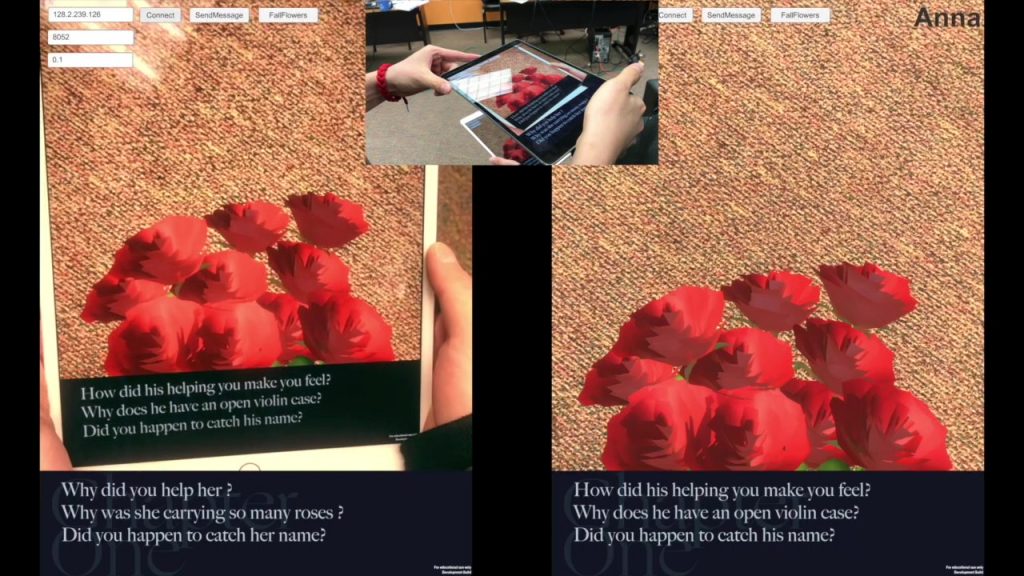 After presenting our newest build to Jessica Hammer this week we got some valuable feedback as we continue to build towards halves. Jessica initially wanted us to start building the other chapters, however we were able to convince her that we should continue to build out chapter one so we can better outline the following chapters. Once we have committed to the design mechanics and narrative of chapter one then we can have a much stronger narrative going forward. Therefore next week we will focus on executing the finishing touches on chapter one along with adding a prelude to better transition the guest into the experience.
We are shifting gears a bit into next week as out team is getting ready for halves presentations while getting our prototype for chapter one into its final stages and ready for production.