Alumni Updates – November 2016
We love hearing from the going's on of our ETC alumni and recently we heard from Ray Mazza (03), Arseniy Klishin (14) and Ira Fay (04).
Ray Mazza writes
"I recently launched an independent tablet & phone game – Merge Dragons – which I've been developing solo for nearly 3 years since I left the helm of The Sims. It's a fantasy-themed merge-3 with light Sims-like simulation elements (imagine The Sims + Triple Town + Okami). Players are having a great time with it, but my final hurdle is finding exposure, which is nearly impossible for an indie in the modern app market. If you want to help, I have some quests for you to choose from! : ) I will take all the help I can get!"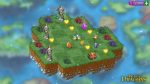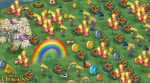 Ray also shared his experience of developing the game with appolicious.  You can download the game in iOS or Android.  Feel free to share your thoughts of the game and share with your friends who like puzzle-type games.
Arseniy Klishin left his job as an associate producer for a gaming company in London to make his first independent game, "Thing-in-Itself".
Together with his teammate Laura Gray, the two person team, Party of Introverts recently had "Thing-in-Itself" GreenLit on Steam!  With a release in of the game January, you can follow Party of Introverts on Twitter and Facebook for updates.
Ira Fay  designed some puzzles that were embedded inside R.W. Kern Center at Hampshire College in Amherts, Mass.  The building and games were featured in the New York Times slideshow.
If any ETC alumni would like us to promote their ventures, please send a message to ETC-News-Submit@lists.andrew.cmu.edu so we can feature a story on our news site, as well as our Facebook, Twitter and Instagram pages.
---