ETC Class of 2022
On Sunday May 15, 2022 the ETC honored 42 students as we held the 2022 Diploma Ceremony at Heinz Field. Following dinner, with fellow classmates, family, ETC faculty and the staff, the latest group of ETC alumni received their Master of Entertainment Technology degrees from Carnegie Mellon University.
During the ceremony, this year's ETC Alumni Award winner Francisco Souki ETC '10, offered a graduation charge to the ETC class of 2022. The ETC Alumni Award is given to honor an alum who exemplifies leadership and innovation in entertainment technology fields through their engaging and inspiring work.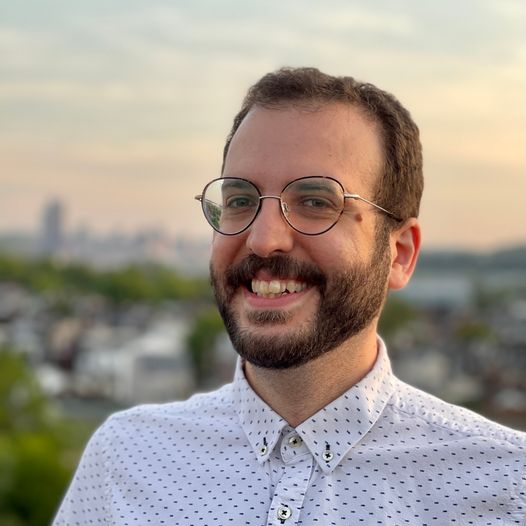 Concluding the ceremony, the Anne Humprhey's Memorial Award, the Tornado Award and the Paucsh Award are given to the class.
The Anne Humprheys' Memorial Award is given in honor ETC faculty member Anne Humphreys' who passed away after a courageous battle with cancer in recognition of Anne's indomitable character and the fact that she was an inspiration to all who knew her. The award is given to a student who has made the most out of live by living with passion on the moment, and has a focus on community building projects which betters lives for others and in doing so influences others to be positive.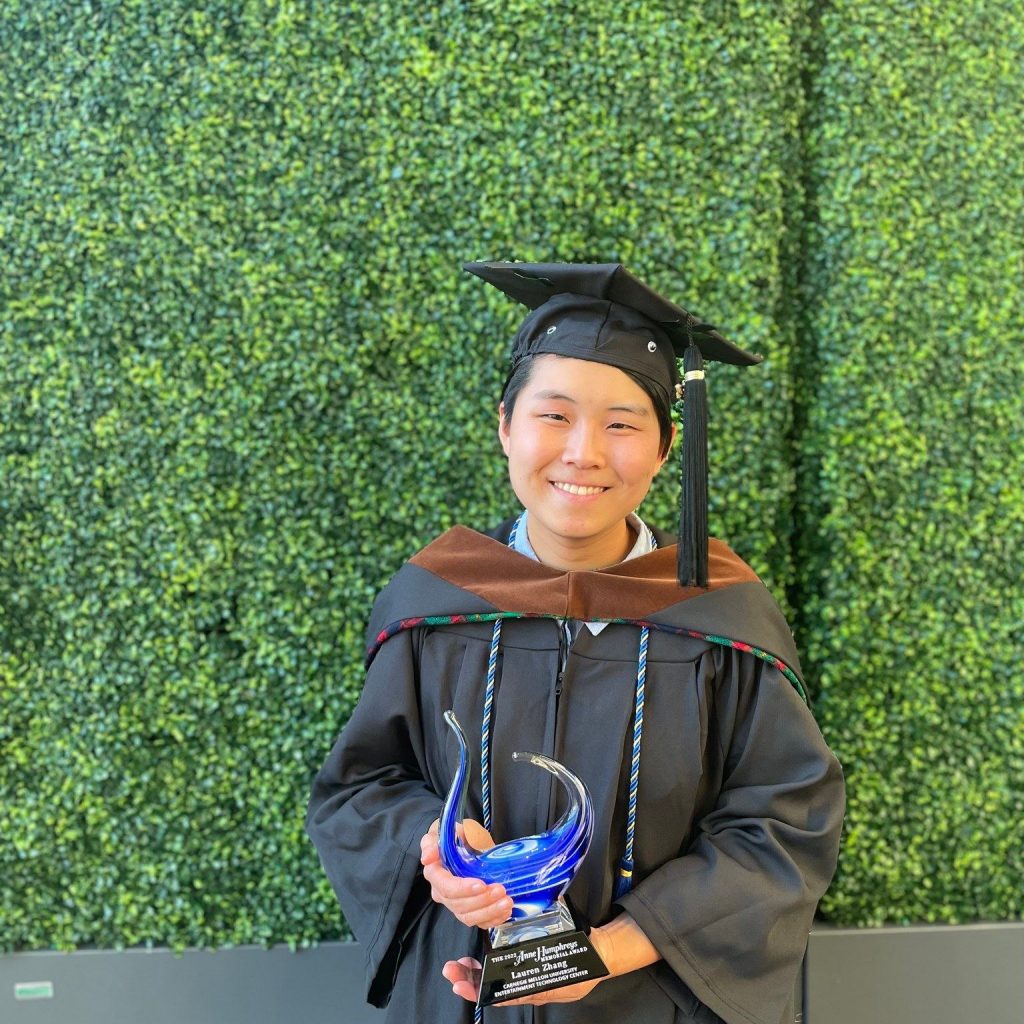 The Tornado Award is given in honor of ETC Co-founder Don Marinelli. The award is given in recognition to the student who goes up against the status quo, the existing parameters and limitations of the entertainment technology industry and makes an impact. This year's Tornado recipient was Sophia Videva.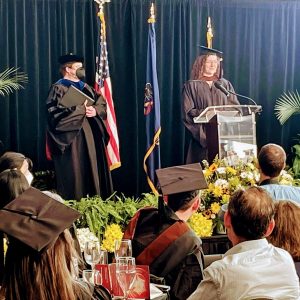 The Pausch Award is inspired by and in honor of ETC co-founder Randy Pausch is awarded to the ETC graduate who best epitomizes interdisciplinary leadership through artistic, technical and interpersonal initiative growth and excellence. This year's award winner was Yuji Sato.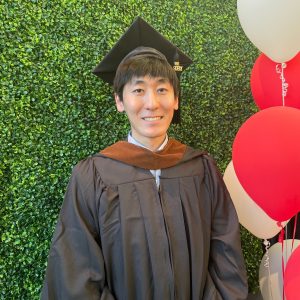 ETC Graduates 2022
Tianyi Cao
Liang-Yen Chou
Yifan Deng
Ryan S. Eckert
Yuanqin Fan
Anran Gong
Wei-Che Hsu
Chunan Huang
Wenxuan Huang
Shiwen Jiang
Yuting Jing
Noah Patrick Kankanala
Ebrahim Ephrem Karam
Tianrun Ke
Lewis Koh
Chih-Hsuan Kuo
Jeesub Lee
Jacob PengCheng Li
Shuxing Li
Zhongyan Li
Ting-Sheng Lin
Zijun Lin
Jingyi Liu
Tianying Lyu
David E. Morales
Yuji Sato
Anjali Shah
Sophia Milkova Videva
Zi Wang
Jack Wesson
Thomas Wrabetz
Rui Xi
Runzhao Xiao
Mincan Yang
Sheenu You
Shanshan Yuan
Lauren Zhang
Qin Zhang
Rui Zhang
Qianhui Zhi
Yuzhu Zhou
Yu Zhu
---