ETC Virtual Celebration
On Sunday May 17 at 10:00 am, Carnegie Mellon University will hold it's first Virtual Conferral of Degrees. President Jahanian, the CMU deans and a host of VIPs have planned a unique and memorable event to mark the occasion of CMU class of 2020's graduation. Viewing access to the Conferral of Degrees will be made available on the Commencement website and on the university's social media channels.
Starting at 11:00 am, The Entertainment Technology Center will hold it's own celebration of the ETC Class of 2020. Friends of the ETC can watch the event: www.etc.cmu.edu/graduation/2020/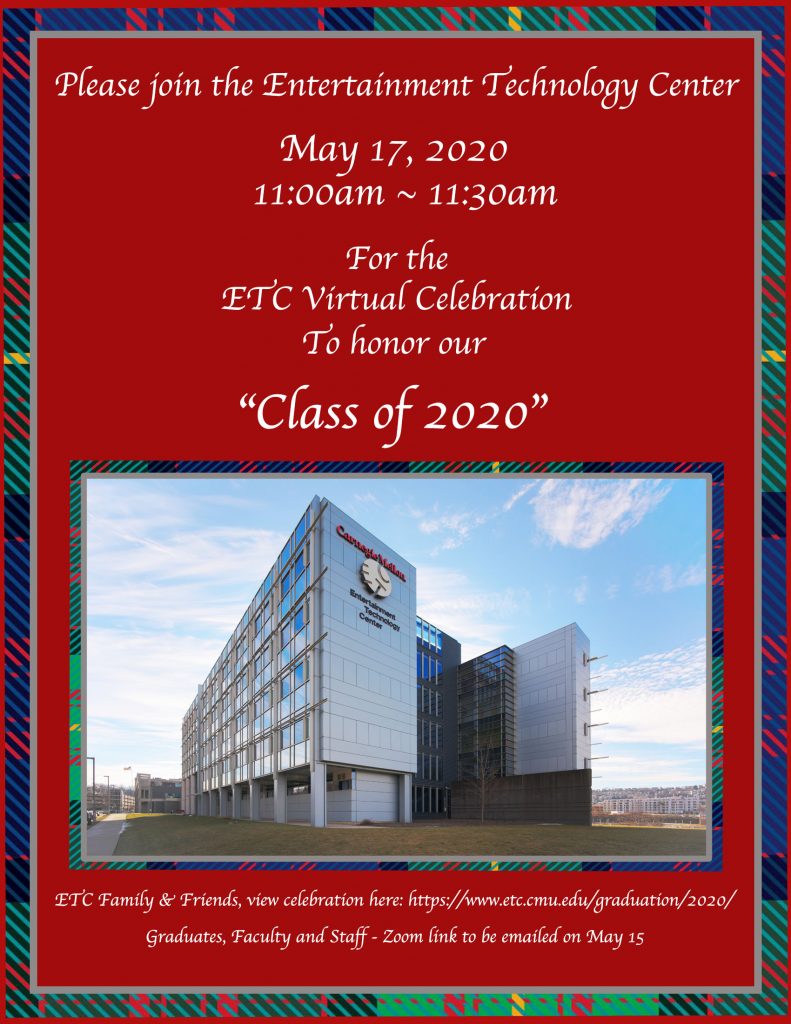 To help add to the festivities and bring CMU to you, check out the Conferral Party Kit to download printable signs and virtual backgrounds, fill your home with the sound of bagpipes, try your hand at Scottish-themed recipes and more!
Remember to tag CMU and the ETC on social media and use #CMUETCgrad #CMUgrad and #TartanProud in your posts. Follow the ETC on Facebook, Instagram, and Twitter
---