Week 1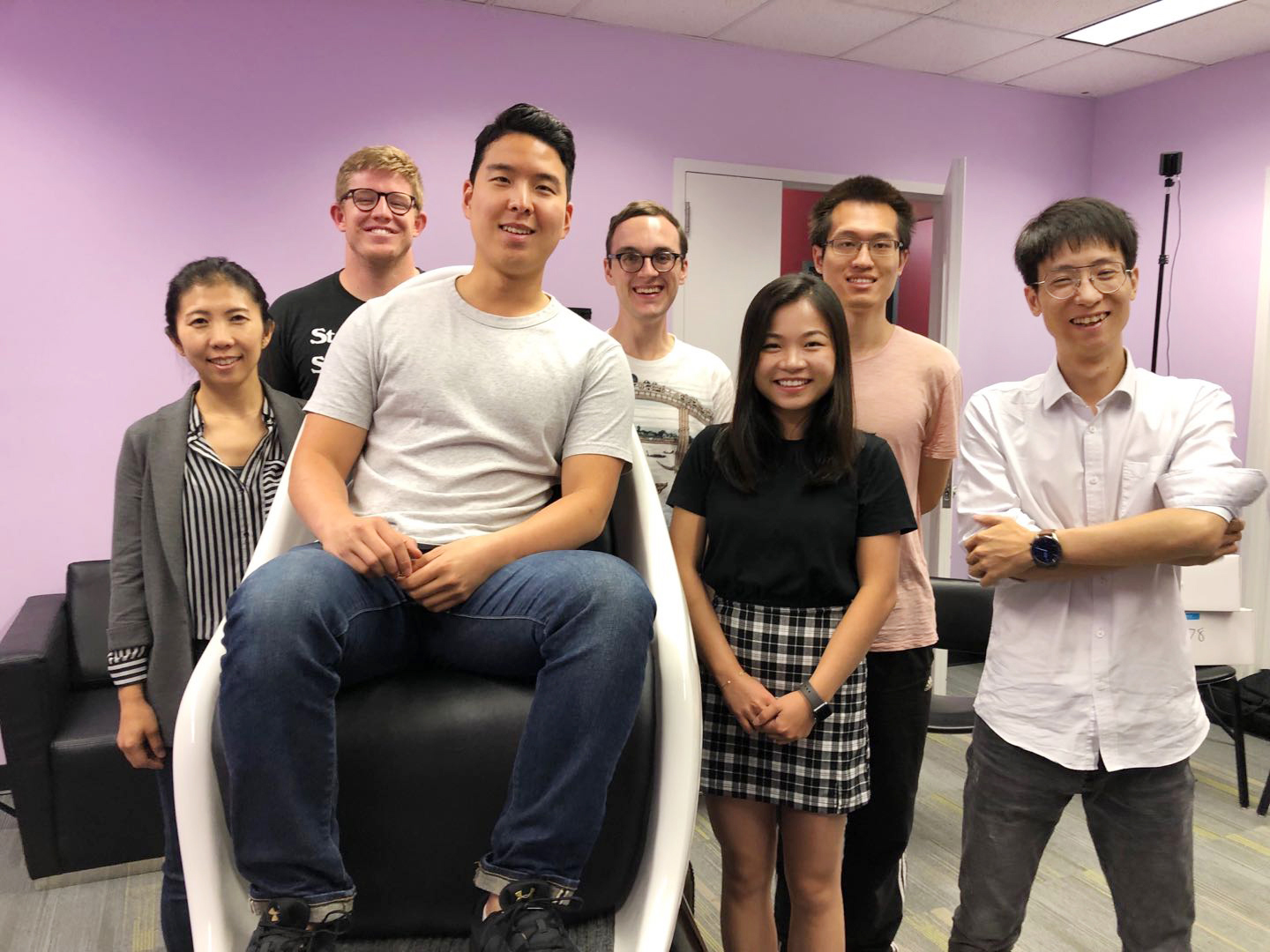 Welcome to Front Seat's development blog! For the next 16 weeks, we, a group of five graduate students at Carnegie Mellon University's Entertainment Technology Center (ETC), will be developing a virtual reality experience for set of… chairs.
Chairs? Yes. Chairs.
We will be partnering with China-based SkyLimit Entertainment to make this innovative idea a reality. SkyLimit is a "technology and culture company that integrates content development, IP operations and digital real-scene entertainment." Within SkyLimit, SoReal is one of their most popular brands specializing in virtual reality experiences. While they produce offerings like tech and light shows, mixed reality theater experiences, art installations, and VR eSports, we are focusing our work with them on their VR Theme Parks. Opened in 2017 as the world's first VR theme park, the SoReal facility in Beijing allows guests to don VR headsets and partake in theater shows, E-Sports, player vs. player collaborative games and more. While some of the experiences are comparable to the US-based Void where guests walk through physical spaces with their gear, many of SoReal's experiences take place in technologically super-powered chairs that can rotate, tilt and change height.
So that brings this story back to us because we will be creating an experience for those chairs. And speaking of us, here we are.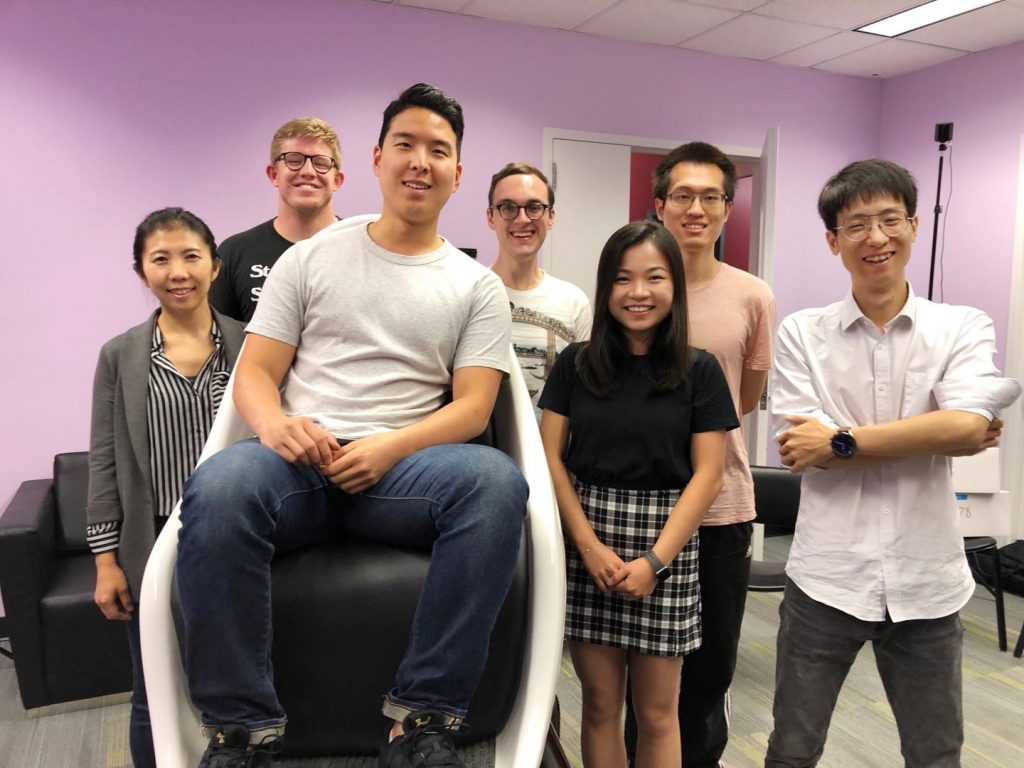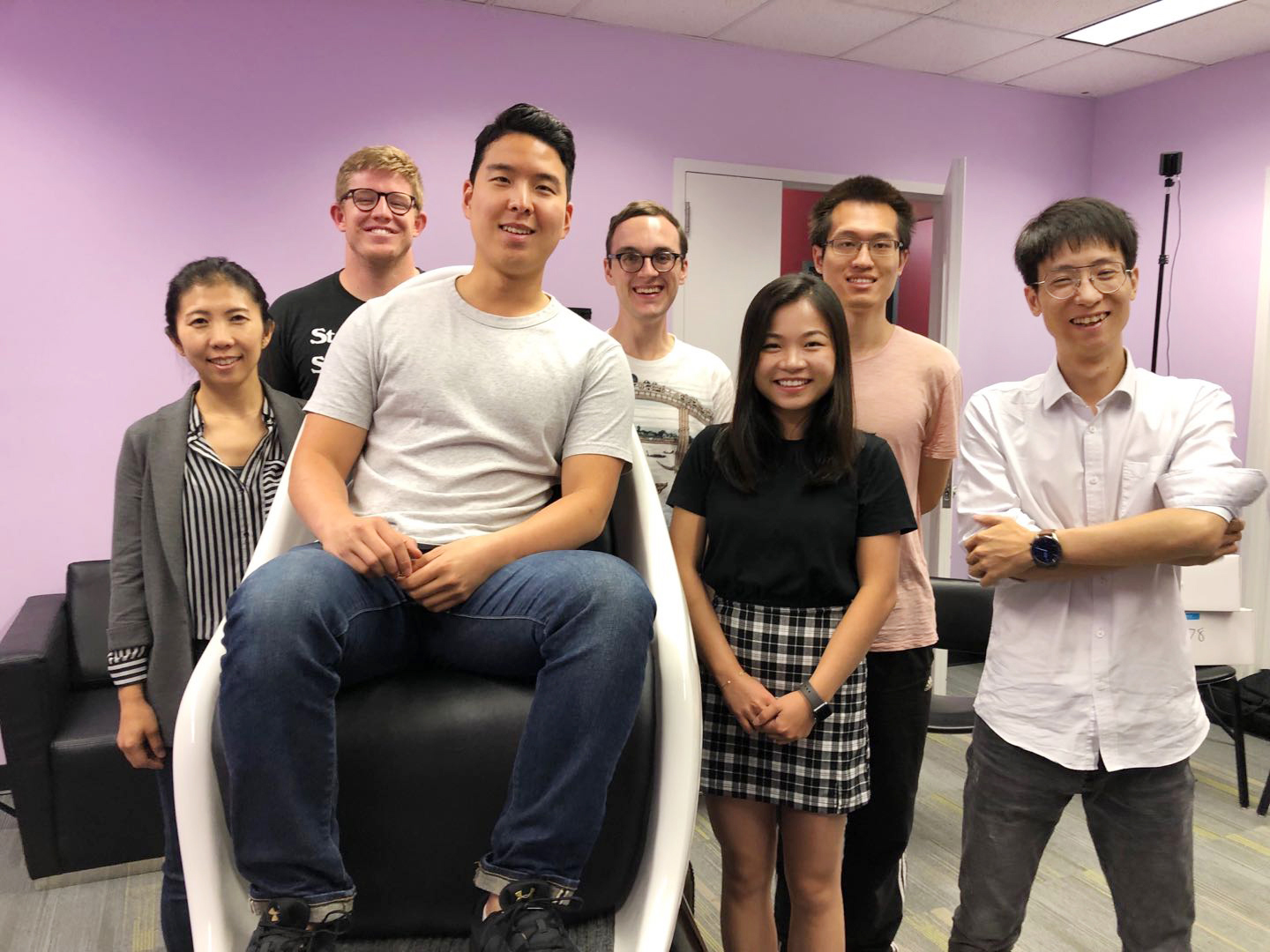 You can learn more about us in the "team" section of this site, but, essentially, we are a group of designers, artists, and programmers that want to use what we know about game design, experience development, UI/UX, engine programming, environment modeling, physical fabrication and story-telling, to develop a unique and never-before-seen experience for these VR chairs.
We will be working closely with the SkyLimit and SoReal teams, as well as our ETC faculty advisers Brenda Harger and Ruth Comley, to discuss concepts, technology, and other triumphs and obstacles we run into throughout the semester. SkyLimit has graciously given us two chairs of our own to develop and test with, giving us the chance to prototype and test our ideas and concepts quickly and easily in Pittsburgh.
This development blog will serve as our team's memoir as we journey into this uncharted land of VR chair experience development. While we will be keeping some of our content and technological development confidential because of its cutting-edge and proprietary nature, we will be sharing our roadmap and plans, the challenges we face during development, and the steps we take to overcome those challenges in a more broad, general sense.
For instance, during our first week, we laid out a lot of the groundwork for the rest of our project.
We met our clients, Lan and John from SkyLimit, and worked with them to assemble and install our chairs in one of our project rooms at the ETC. We also picked their brains about their work, their company, and more in order to better understand the problem space and subsequent opportunities in the space. Lan and John also showed us a few demos from SkyLimit as to better explain what the chairs were capable of.
We met as a team and discussed our personal goals for the semester, our team goals for the project (which we know will evolve as we do more and more research), and pinned down some logistical things like meeting times, core hours and roles.
We began the research and brainstorming process for concept development. We are starting to compile lists of popular VR and other XR/media experiences and analyzing their strengths and weaknesses as well as our potential ability to travel to them for "research" purposes. To get some of the creative juices flowing, we brainstormed quick concepts via the activity "Mix and Match". By listing out what our chair could be/do (e.g. an egg, a crane, a dragon or roll, tilt, fly) and different emotions and themes (e.g. western, penguins, sadness, horror, underwater), we mixed and matched different ideas from those two silos in order to generate as many ideas as possible. We then took all of these concepts and judged them, both individually and as a team, in terms of how excited we were by their different potentials. By the end of this exercise, we had decided on four different prototypes that we wanted to spend the first few weeks of the semester building, testing and analyzing.
While we are technically a "delivery" project with a finished piece "due" in December, we are planning to treat the first few weeks of the semester as a "discovery/exploratory" period for ourselves where we can really dive into the capabilities of the chair to figure out what it can and cannot do. By creating multiple mini-demos to test the chair's various features and analyzing their performance, we will be able to determine what features to use as the tenets of our final experience that will be immersive, fun and reliable.
Well, that seems like enough for now. We have some big steps in terms of research and early prototype development over the next week or so, as well as more clearly defining the plan for the semester and vision for the end goal. We are extremely excited to see where this project can take us and sharing whatever insights we can along the way.
So sit back, react, and enjoy the ride.