2023 Alumni Award Winner, Christine Barnes
We are happy to announce the 2023 Alumni Award Winner is Christine Barnes from the ETC class of 2011. The ETC Alumni Award is given to honor an alum who exemplifies leadership and innovation in entertainment technology fields through their engaging and inspiring work. Christine will join us on Sunday the ETC diploma ceremony to give the charge to the ETC class of 2023.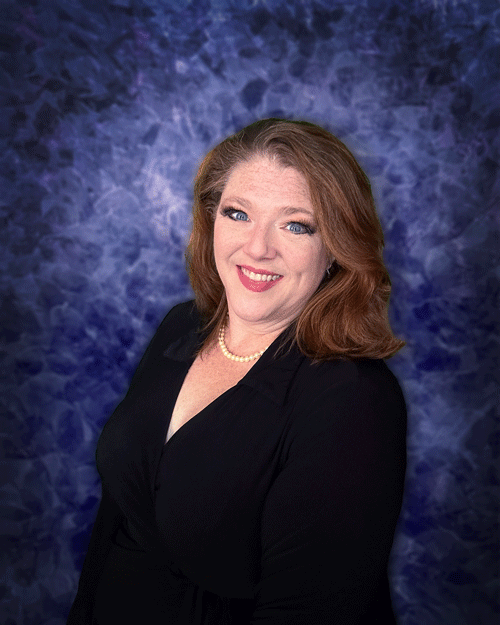 Christine Barnes is a passionate storyteller who began her career as a Theatrical Properties Master creating experiences for audiences all over the country.  After a decade of teaching her craft at the university level, Christine pursued a master's degree at Carnegie Mellon's Entertainment Technology Center (ETC) which is well renowned for rigorous academics in blending engineering with the arts.   This allowed her to further develop her technical expertise and deepen her understanding of the intersection between technology and entertainment.
Following her graduate studies, Christine worked at Walt Disney Imagineering where she contributed to the creation of award-winning attractions that have delighted audiences around the world.  Christine then joined Universal Creative where she continued to push the boundaries of what's possible in immersive entertainment experiences.  Today Christine brings her wealth of experience and expertise to her role as a Sr. Experience designer at Lockheed Martin, where she leverages her love of technology to create exceptional experiences that meet the needs of customers across a wide range of industries. 
In addition to her professional accomplishments, Christine is a mentor to future creators. Christine's passion for sharing support and knowledge to others has always been at her core. From her early days as a teacher, to becoming a student herself, and then continuing to the professional realm, Christine has always found joy in other's successes and seeing them achieve the impossible. Christine is known for her creativity, attention to detail, team-building, and her ability to bring complex ideas to life through compelling stories for everyone to enjoy.
---