Alumni Speaker Series – Lisa Brown M.E.T. '09
We are delighted to welcome Lisa Brown, M.E.T. '09 as part of our Alumni Speaker Series. Lisa will speak to current students, local alumni, faculty, staff and friends on Thursday, October 10 at 3:30 PM. A small reception will follow, giving visitors the opportunity to chat with Lisa one-on-one. During her visit, Lisa will also be working closely with Professors Jesse Schell and Dave Culyba, assisting with the Building Virtual Worlds class.
Welcome Back Lisa!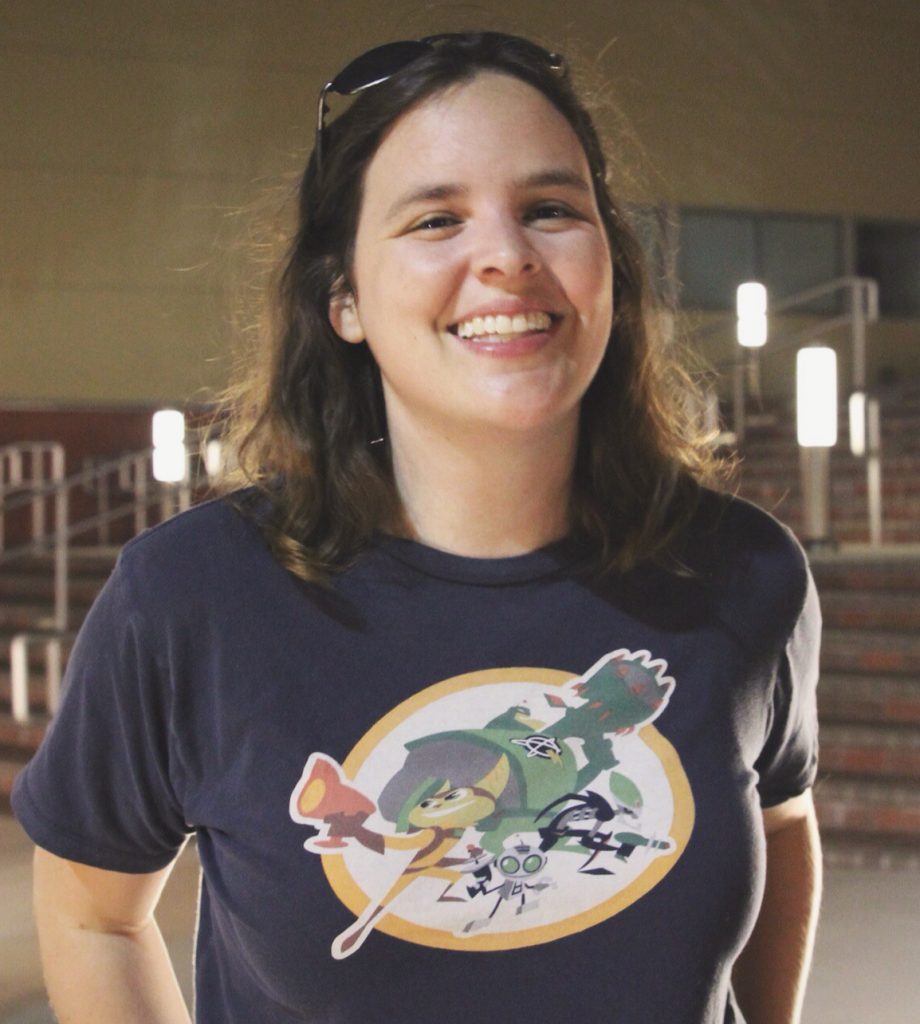 Lisa Brown is a senior game designer, currently on the Sandbox team at Bungie. Previously, she was a designer at Insomniac Games and is a graduate of Carnegie Mellon University's Entertainment Technology Center.  She also worked as a level designer with Heart Machine on Hyper Light Drifter. As an indie, she released several experimental personal games, livestreamed game development and game design analysis, and did an academic residency at Harrisburg University. Lisa loves advising students, participating in game jams, and deep diving on design analysis.
---