Alumni updates
Earlier this month we heard from ETC alum Fred Gallard (07) who recently joined THRED as a Lead Product Manager.   THRED is a creation platform that gives people the tools they need to create and share multi-image stories, or "threds", and has announced the launch of its mobile app on iOS. In addition to being a robust creation tool, THRED also has a vast linking ecosystem that enables people to connect places, topics, other people, and web content.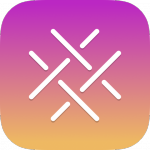 THRED is being developed by Will Wright, legendary game designer and creator of the multi-billion dollar gaming franchises, The Sims and SimCity. The success of these pop culture franchises proves Will is no stranger to giving people the tools they need to be creative – a skill he's brought into the development of THRED.  Polygon interviewed Will about his latest venture which they describe THRED as Facebook meets Pinterest in a mobile-only app fueled by the creativity and unusual insights of Wright's long history in game development.
Fred joined the THRED team after working at Zynga and most recently GSN Games where he was a producer on multiple top 10 mobile and Facebook Games.  Fred was also the co-founder and CEO of ETC spinoff Electric Owls Studios.
---
We also heard from Anthony Palma (12) who is not only the Director of Core Labs Game Accelerator, but his start-up, ETC spin-off Kermdinger Studios, launched the alpha version of its web game storefront, Boondogl, to make it easy for players to buy and play high quality titles on any device.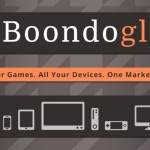 "Boondogl lets games buy and play their favorite games on whatever device is currently available to them with no plugins or big downloads," said Boondogl director and WebGL pioneer Tony Parisi in a statement.  Boondogl will launch commercially in June.
Kermdinger Studios was formed as a game studio in 2012 by Anthony and fellow ETC alumni Russ Mester(12), and Ethan Gagorik(12).
We would be happy to post updates or new adventures by ETC alumni, please contact MaryCatherine with the information. 
---