Asi Burak, ETC class of 2006, one of the 2022 Tartans on the Rise
Gaming for the Greater Good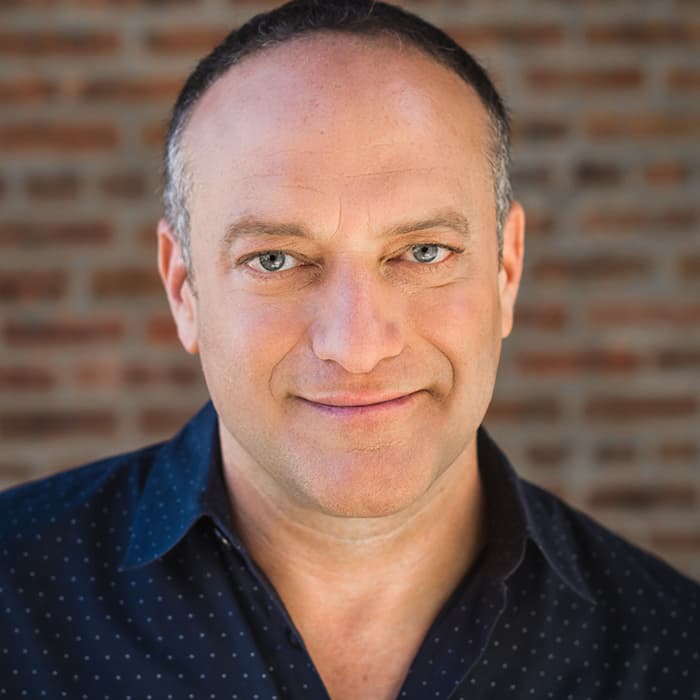 Story by Elizabeth Speed, originally featured as part of CMU's Tartans on the Rise Campaign. https://www.cmu.edu/engage/alumni/get-involved/tartansontherise/burak.html
Great video game developers make great video games, but rarely do they make great game marketers or investors. That's where Asi Burak (CMU 2006) and Tilting Point step in to help — working with promising games and developers to find an audience that's ready to play.
"It's all about what our team [at Tilting Point] and I can bring," Asi says. "We're a huge booster in terms of capital, expertise and technology to make the best developers more successful. They need to show us via data that they have potential, and we need to show them that they can trust us. Then we can take them to the sky."
Tilting Point doesn't specialize in those big triple-A console games. Its expertise is mobile first — it connects themes and interests with the right mobile players through advanced marketing and development tools. Asi delights in helping good games break through the noise and find their followings. For example, Tilting Point's investment and partnership put a one-person game that was making $15,000 a month in front of people with a likely interest and grew its base 10 times over, making it a $20-million game.
In addition to helping studios find their communities, Asi also advocates for the ability of games to change the world.
"I lead a nonprofit called Games for Change to establish the idea that games could be much more than entertainment," Asi says.
An Eye-Opening Experience
"The Entertainment Technology Center (ETC) at CMU was the springboard of my gaming career. It's where I created my first meaningful project in video games, and the ETC made it super easy with tons of support, interested investors and more. And it opened my eyes in the most vivid way possible to fully understand the potential of games beyond entertainment."
One of his earliest projects, PeaceMaker, simulated the Israeli–Palestinian conflict, enabling players to better understand the situation's complexities. He's currently the chairman of Games for Change, which supports games that educate, engage or inspire activism to drive change for the greater good.
"Even today, some people think that games are for kids, or that games are a mindless waste of time. Totally wrong! Games can be super, super beneficial, sophisticated and informative," he says.
---