Emotionshop selected for Different Games Conference
The ETC student team Emotionshop,  has been selected to showcase their package of games, Emotionshop Museum, during the Different Games Conference in Brooklyn, NY April 8-9, 2016.  The opportunity will allow the team to make further conversations with the gaming industry about their goal to provide game designers with additional tools when designing emotions by mechanics.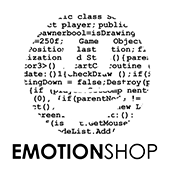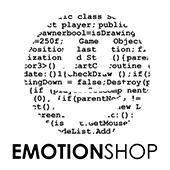 Congratulations to the Emotionshop team: Qiaochu Li, Melody Lee, Joseph Chiang, Rahul Nagarkar, Larry Chang
The team also had a blog series on the lessons learned on making games based upon featured in Gamesutra.  You can read the blogs on the emotions based game: Shame, Daring,  Serenity, Pride.
About the Different Games Conference:
Over three years of presenting New York City's first conference on diversity and inclusivity in games culture, Different Games has drawn more than 700 attendees to NYU's Downtown Brooklyn campus, in addition to more than 100 arcade games and 150 presenters and speakers! We are thrilled to invite submissions for our fourth annual event which welcomes proposals from all members of the games community — whether designers, students, activists, researchers, journalists and others — to present as part of our two-day program.
---