ETC student project team wins gold at Serious Play Conference
The Prism Beam project team was recently named a gold medal winner in the Student Entry category at the Serious Play Conference. The student team developed a VR experience for the Pittsburgh Glass Center aimed at fostering an appreciation for glassmaking craftsmanship and skills. Participants use Meta Quest Pro Headsets to enter a virtual glassblowing studio guided by Blaze, PGC's animated mascot, to create a blown glass ornament. The experience culminates in a virtual art gallery where players can explore their creations alongside pieces crafted by PGC artists, enhancing their understanding of glass artistry.
The Prism Beam team consists of ETC students: Ariel He – Co-producer and UXUI Designer; Aldora Wang – Co-producer and Experience Designer, and Laura Yang – Lead Artist: ETC Alumni : Kristin Wu – Programmer and Jialu Sun – Programmer from the ETC class of 2023 and current CMU Drama graduate student Pan-Pan Gou. The project instructors were Shirley J Saldamarco and Scott Stevens.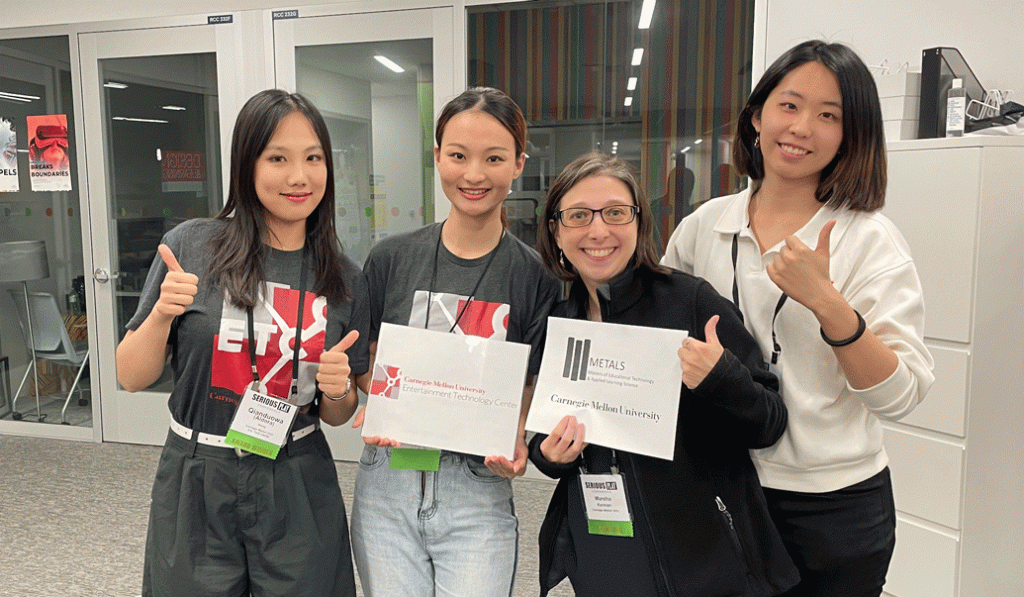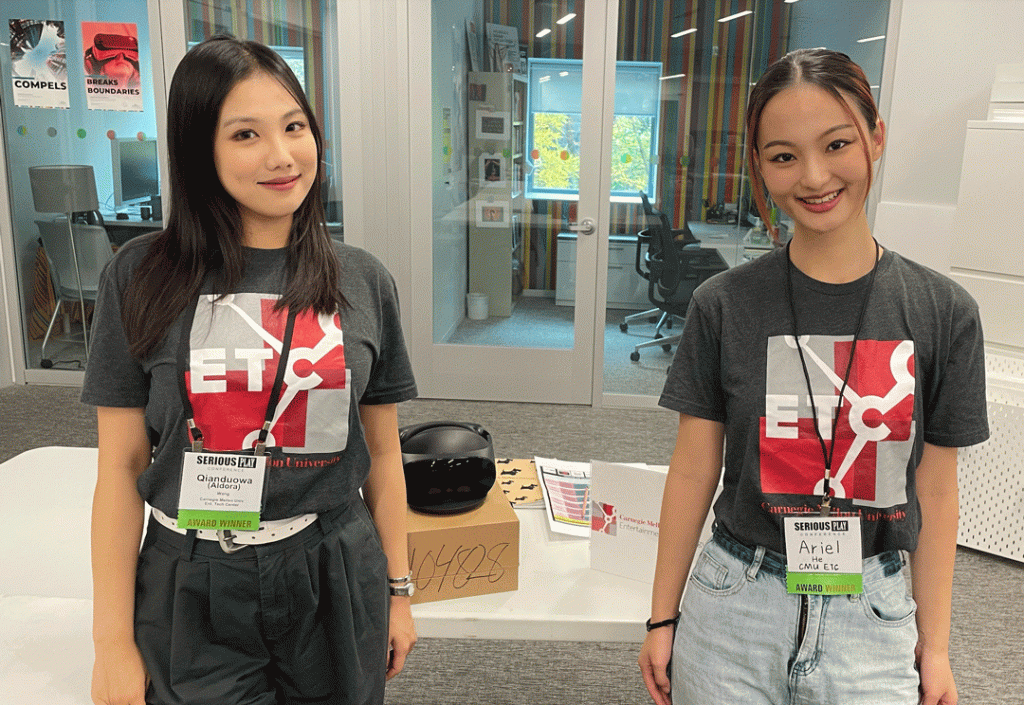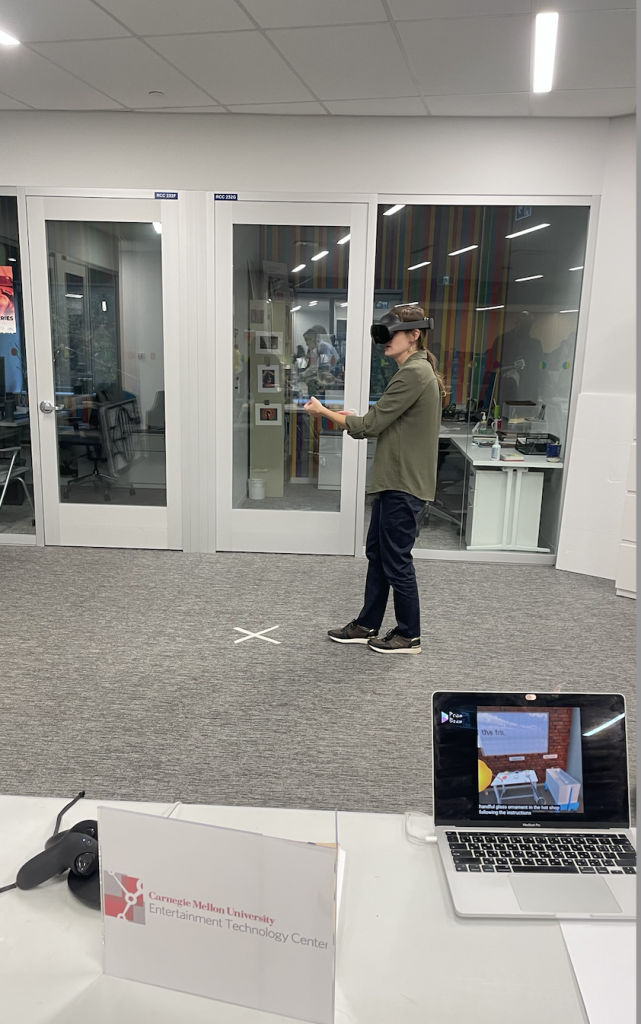 The Serious Play Conference is a pragmatic conference for professionals who want to elevate their skills in the use of game-based learning. Speakers share their knowledge and experience. Attendees participate in sessions and everyone ends up actively networking. This year's conference was held at Toronto Metropolitan University October 11-13, 2023. International Serious Play Awards honor outstanding learning products which incorporate game elements and were created for use in education or training.
Pittsburgh Glass Center (PGC) is a nonprofit, public-access education center; an art gallery; a state-of-the-art glass studio; a community builder; and a hub for innovation and creativity. Anyone can take classes, explore the contemporary glass gallery, and watch the live hot glass demonstrations. World-renowned glass artists come here to create and teach.
---