ETC Virtual Diploma Ceremony
Master's and Doctoral Degree Candidates Commencement Ceremony on Saturday May 22
On Saturday May 22 at 10:00 am, Carnegie Mellon University will offer an in-person commencement exercises for the graduation Class of 2021. The in-person commencement exercises are open only to graduates, families and friends of the graduates, as well as members of the CMU community will be able to watch the ceremonies through live-streamed video. There will be a pre-show of the ceremonies where you can watch the Class of 2021, see well wishes from faculty, staff, and fellow graduating students, and hear from student commentators who will be in the stadium discussing this year's graduating class. More information will be made available on the Commencement website and on the university's social media channels as the commencement weekend approaches.
The ETC Virtual Celebration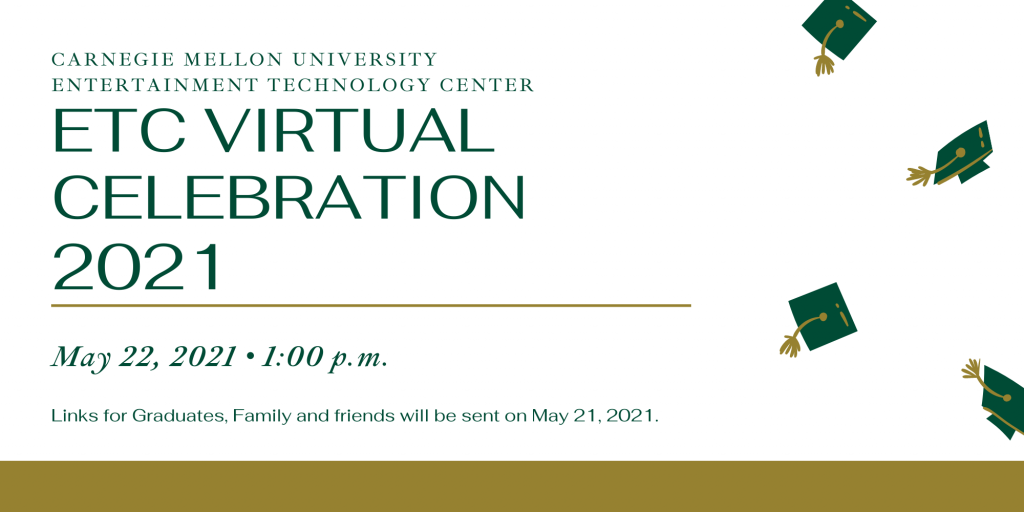 Zoom link for Friends and Family of the ETC class of 2021 : https://m.youtube.com/watch?v=ObNV-Z9kl70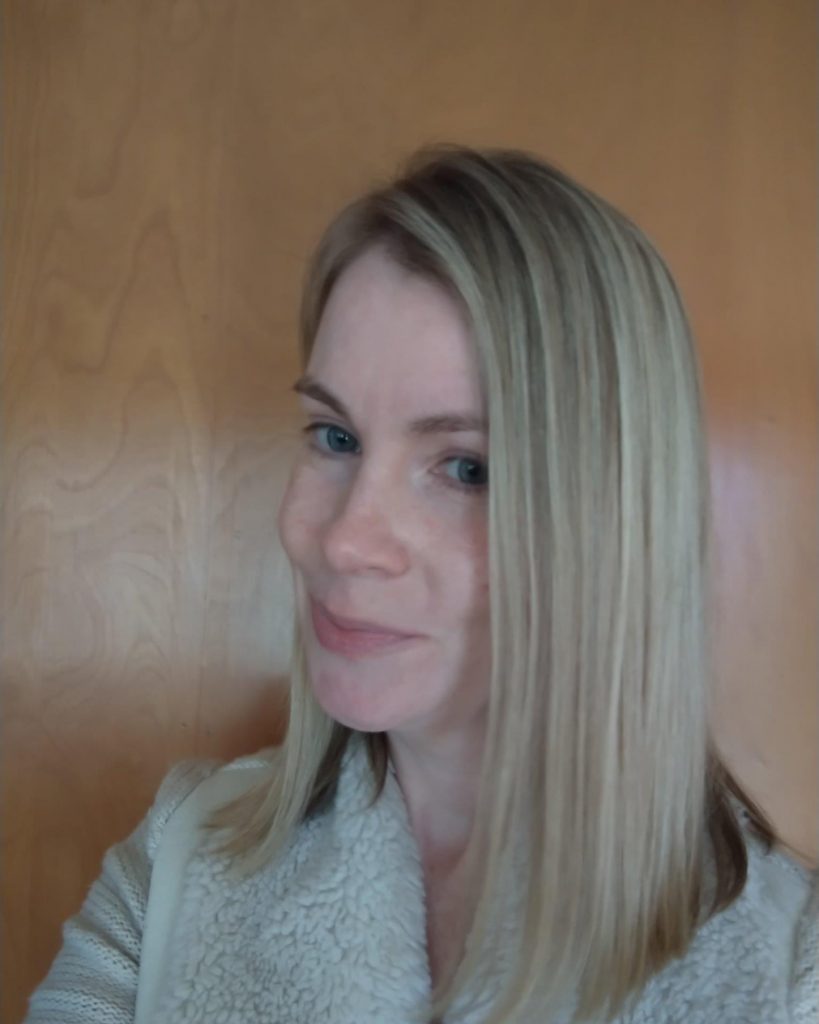 We are thrilled to Congratulate Emily Treat ETC '06 on being selected as this year's ETC Alumni Award Recipient. The ETC Alumni Award is given to honor an alum who exemplifies leadership and innovation in entertainment technology fields through their engaging and inspiring work. As the recipient of this award, Emily will share a graduation charge with the Class of 2021.
Check out The Party Kit
Whether you're celebrating in person or virtually, use the digital resources included in our commencement party kit to fill your space with CMU spirit. Choose from downloadable yard signs, a DIY cap, authentic Scottish recipes, zoom backgrounds and more!
An Opportunity to Celebrate in 2022
In addition to this year's program, there will be a formal in-person commencement ceremony for the Classes of 2020 and 2021 to be held in May 2022. More information will be shared with the CMU community during the fall 2021 semester.
---