Student Game Design winners!
Over the past few weeks our students have won design and people's choice awards at international conferences for their work at the ETC.
The ACM SIGCHI Annual Symposium on Computer-Human Interaction in Play (CHI PLAY):
The spring 2015 project team Kalpana, and their interactive experience 'Injustice' was awarded the People's Choice award in the Student Game Design Competition at this year's CHI Play, in Austin Texas.   Injustice is a live action VR experience that uses head direction and voice recognition to transform the user into a bystander into a racially motivated police brutality situation. As the bystander, the user can make decisions based upon moral and ethical standards to control the story.  The Kaplana team consists of Atit Kothri – Programmer, Elizabeth Won – 2D Artist, Motion Graphics Artist, Jahee Cho – Director, Martin Ding – Programmer, Tiffa Cheng – 2D Artist,  and Stephanie Fawaz – Writer.  A download of 'Injustice'  as well as the team's progress throughout the semester can be found on their website.
CHI PLAY is an international and interdisciplinary conference (by ACM SIGCHI) for researchers and professionals across all areas of play, games and human-computer interaction (HCI).  The goal of the conference is to highlight and foster discussion of current high quality research in games and HCI as foundations for the future of digital play.
ETC student Elaine Fath, along with HCII PhD student Alexandra To, CMU undergraduates Anny Fan and Catherine Kildunne, and Eda Zhang, a middle school teacher, created  a game Outbreak, which won Best Student Created Non-Digital Game as well as the People's Choice awards at this year's Games and Meaningful Play.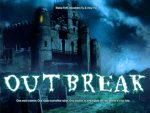 Outbreak is a role-playing game to encourage exploration of science concepts by allowing children to switch amongst the different roles in science exploration. The game is just of one of the games designed in ETC/HCII faculty member Jessica Hammer's research lab, OH!Lab.   Findings from this and other work with in the SCIPR project  will deepen the understanding of students' learning behaviors in science classes, provide design guidelines and frameworks for technology-enhanced learning environments that foster epistemic curiosity in science education, and inform teachers and educators how to incorporate new instructional approaches in both high- and low-tech learning contexts that lead to increased scientific interest in students while young, and then in their later life and work.  The SCIRP project, with generous funding from the Heinz Family Foundation, is part of The ArticuLab's mission to study human interaction in social and cultural contexts.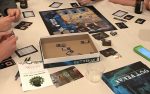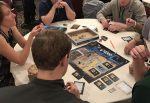 Meaningful Play  is a conference about theory, research, and game design innovations, principles and practices. Meaningful Play brings scholars and industry professionals together to understand and improve upon games to entertain, inform, educate, and persuade in meaningful ways.
Congratulations to all!
---