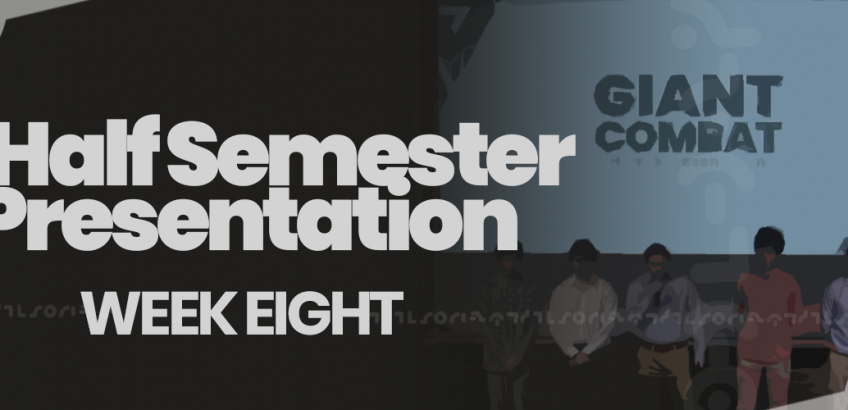 Week 8 – Half Semester Presentation
This week was all about the group's Half Semester presentation and starting to think about the second half of the semester.
We came away from our presentation feeling strong, and received some critical feedback that we plan on moving forward. Specifically, we are discussing moving into the realm of combat more as well as being more adventurous and daring in our builds and the various spaces we are exploring.