Welcome to team Kaleidoscope's development blog!
We are a team of six graduate students from Carnegie Mellon University's Entertainment Technology Center. This is a public archive of our 15 week iterative development process for an interactive installation for the Askwith Kenner Global Languages and Cultures room, located in the new Tepper School of Business. This experience will explore the ideas of identity and cultural competence.
Programmer & Artist: Byungju Lee
Programmer & Designer: Weizheng Lee
Co-producer & UX: Vicky (Tai Chun) Lin
Technical Artist: Ricardo Tucker
Co-producer & Designer: Jehan Sandhu
Lead Designer & UX: Amber (Anying) Zheng
Concept Phase – Early Beginnings
The first week of our development journey for Kaleidoscope focused on the different brainstorming techniques, one of which is the composition box – a visual organization tool to gather team's and stakeholders' ideas, inspiration, expectations, needs and user experience goals.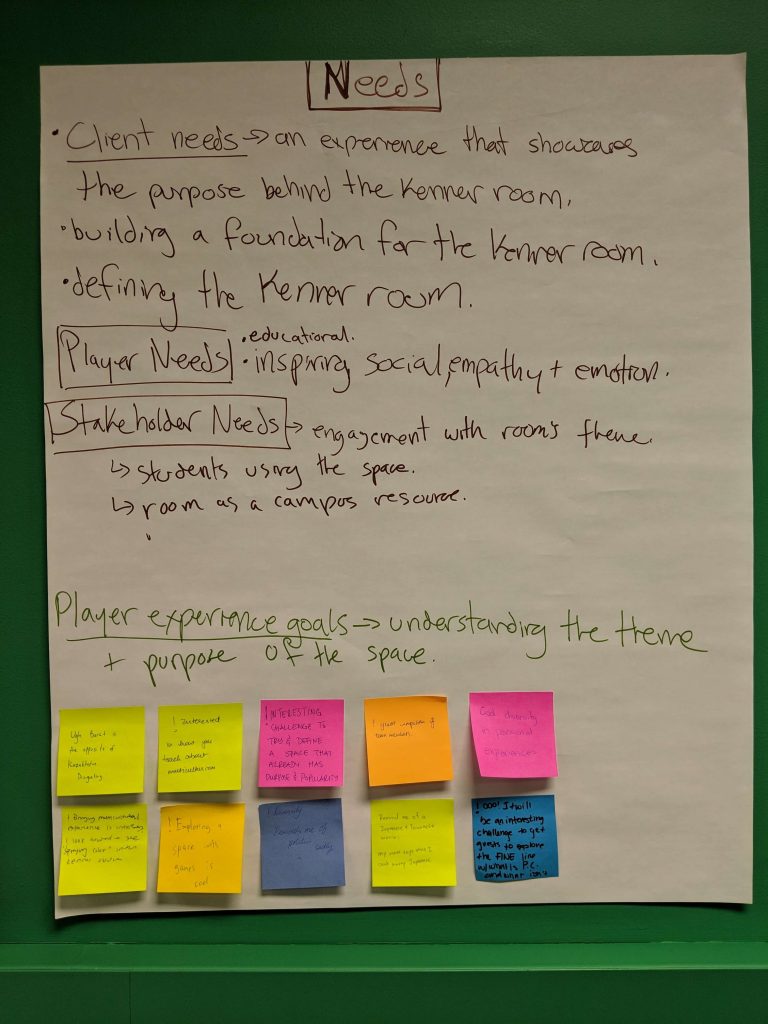 Since everyone on the team came from different cultural backgrounds, we drew references from our own past and shared a lot about our own upbringings while we worked on the composition box. As language is an essential part of a culture, we wrote our names in our own language in the experience portion of the composition box. (seen in the below photo).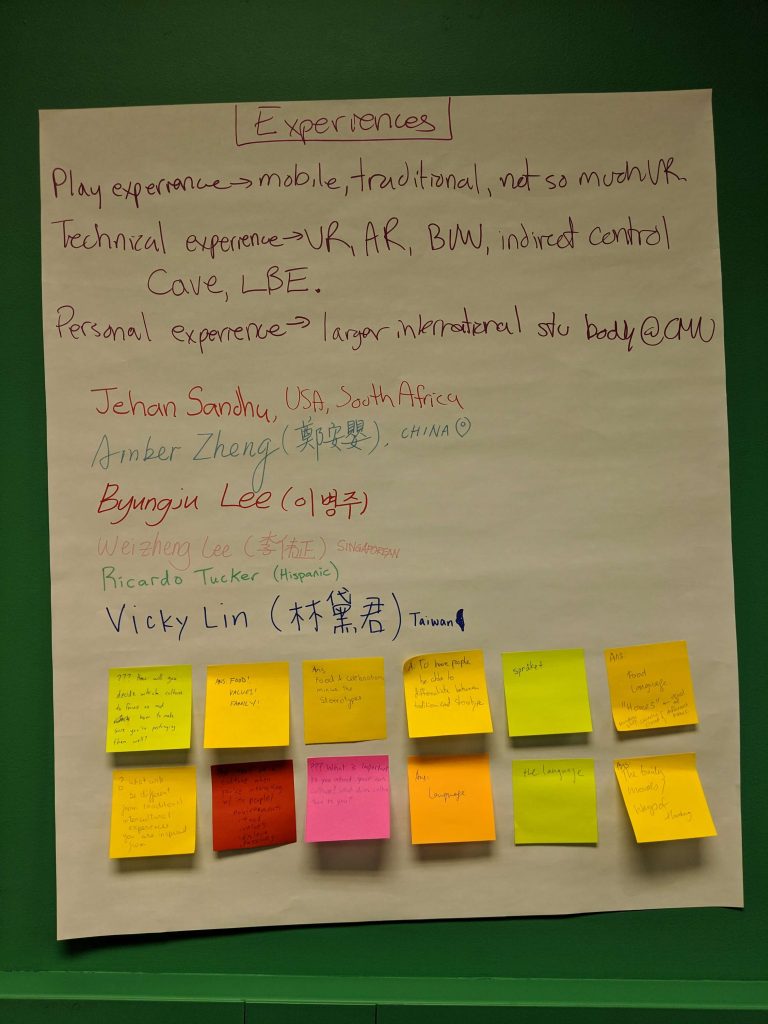 After we've created our own composition box, we asked other classmates to comment using post-it notes. These comments ranged from a question to thoughts relating to culture. With this exercise and with the feedback from faculty and fellow students, they helped us understand that we can't be too focused on our own vision about the experience. Instead, conducting user research and playtesting is the key to design an experience that will resonate with our target audience.
The second brainstorming techniques that we explored is the mind map – a diagram used to visually organize information and shows relationships among pieces of the whole. To explore the awareness and knowledge on different cultures, we decided to start off with the word "discovery". From there, everyone on the team took turns to right the first word that came to mind either related to "discovery" or any new word that was related to "discovery". We thought that the mind map exercise really allowed our minds to wander off and come up with ideas that we normally wouldn't have.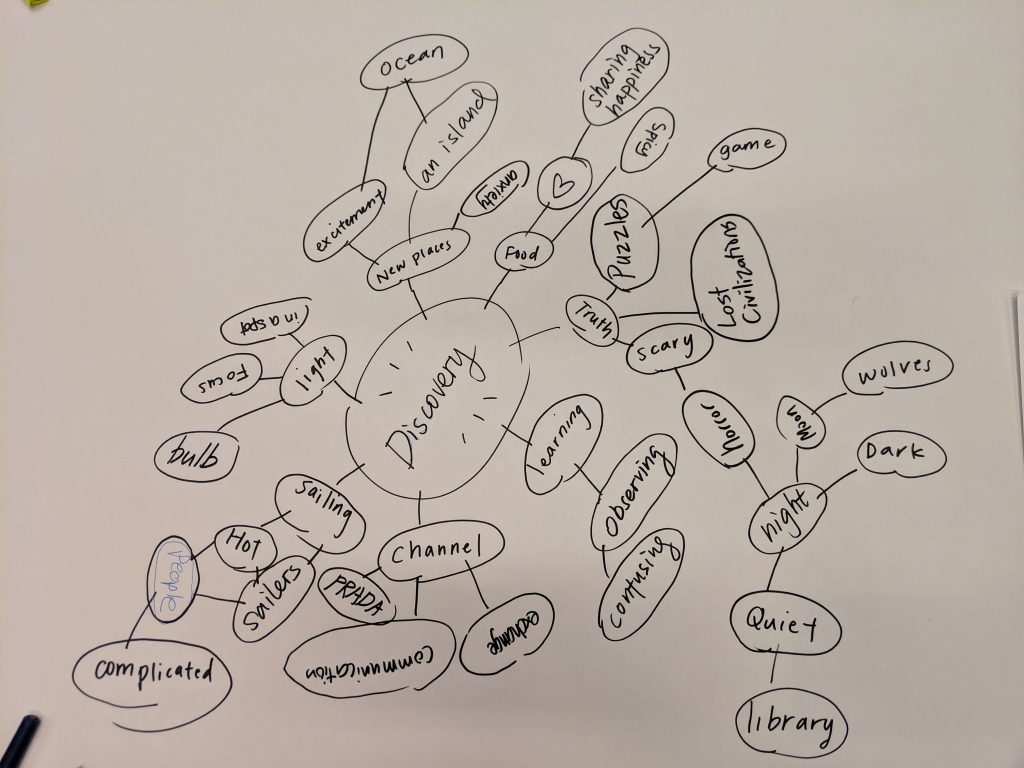 In addition to our brainstorming session, we also had our first client meeting at the Askwith Kenner Global Languages and Cultures Room where the final product will be showcased. It was an insightful meeting understanding the needs of our client (which is part of the composition box) as well the constraints we have based on the space and technology in the room. Although we didn't have a concrete idea coming out of these brainstorming sessions and client meeting, we all had a broader view on cultural competence and were ready to tackle our first challenge – come up with ideas related to cultural competence.
Stay tuned!
The Kaleidoscope Team