[As part of our project, mindful xp is committed to documenting our progress – part of that is creating post-mortems for our games. Post-mortems are very candid about game details, so if you don't want a game's experience spoiled before you play, reading these might not be in your best interest.]
Connections is an abstract shooter that deals directly with the difficulty of maintaining relationships over time and distance. It was the second project developed for mindful xp and the first game we developed in Flash.
You can play Connections on our website, on Kongregate, or on Newgrounds.
Development: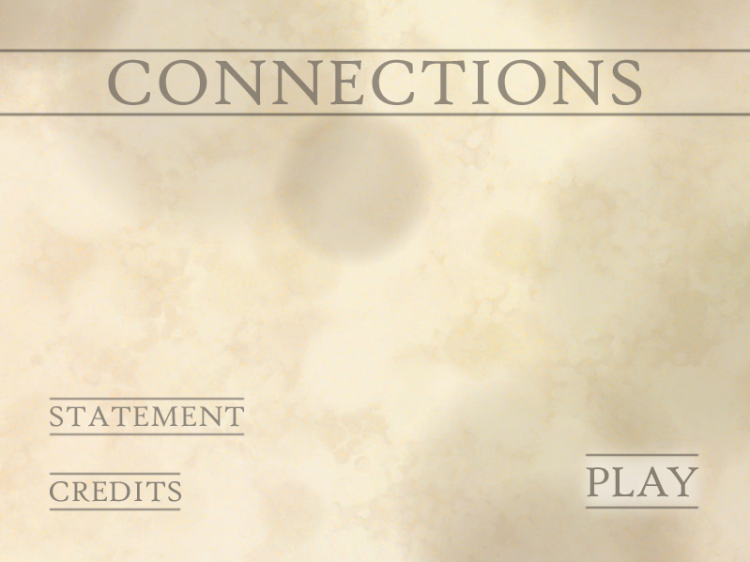 Within mindful xp we consider Connections to be our "first" project. While R-evolution (our first release) was developed within mindful xp, it was an idea we had brainstormed while outside the project semester. Connections represented the first time we as a team had gone completely through the process of brainstorming, designing, developing, and releasing the game entirely within the context of our project.