Pedalr is a single player idle game in which players use pedalling to generate resources and develope their own "planets".
Design pillars & constraints
After building our first prototype, we took some time for consideration over players' need and barriers – we not only want to know the motivation for exergaming, but also curious about the things that keep them from playing exercise games.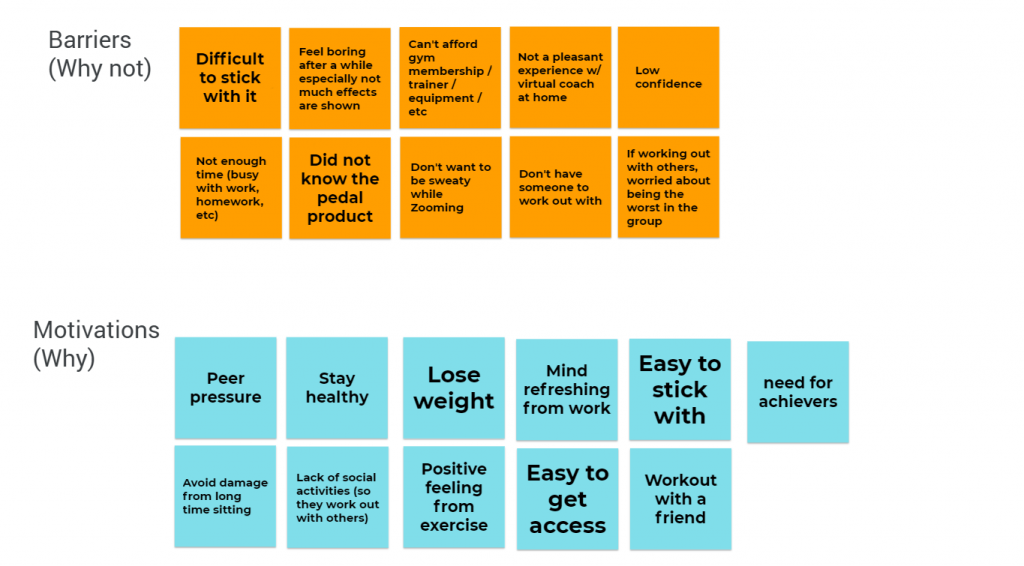 For this prototype, we want to explore the possiblity of combining the idea of exergaming with idle games, since we imagine pedalling while doing other work is doable, and it could also fit in the LISS (low intensity steady state) exercise pattern. We derive our design pillars from our target audience demographic, as follow:
Being able to stay fit while working from home
Offer a long-term experience (e.g. on a daily basis)
Keep connected with other people while working from home
We see our design constraints as:
Pedalling is a relatively steady input without much variations
It's difficult to design multiplayer gameplay based on just pedalling
Flow chart
Below is the expected user journey in this gameplay. We want the user to find the decorations/assets rewarding so that they can be willing to come back and play the game on a daily basis.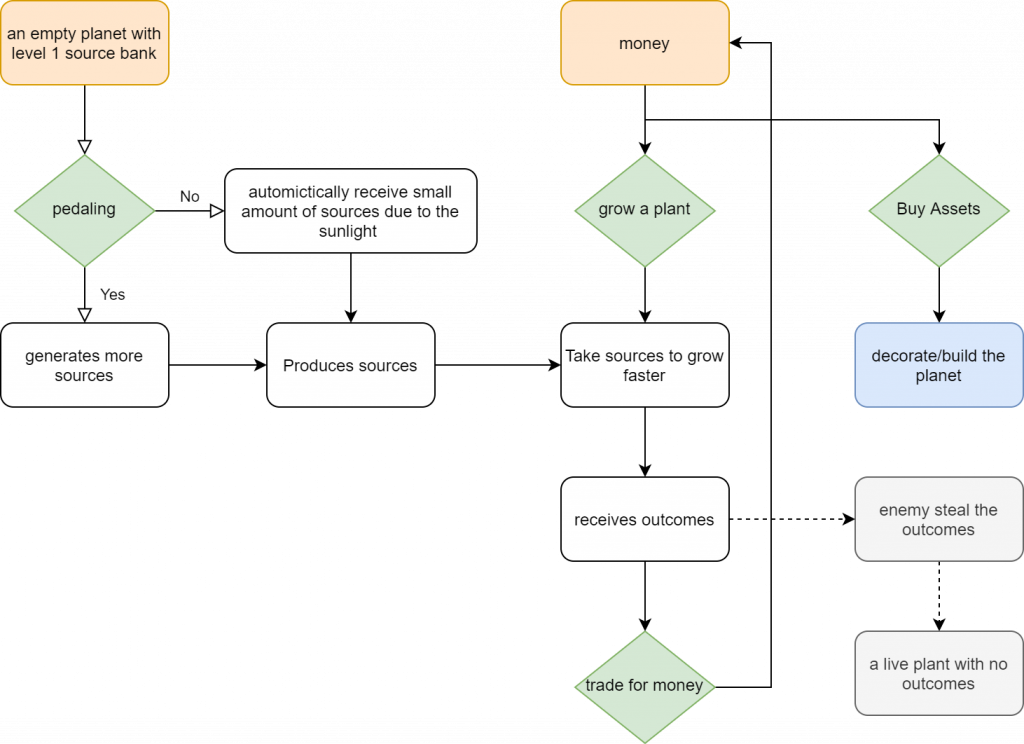 Question to answer
Before we started the developement process, we listed the questions that we want to be answered by building this prototype:
Will it become a distraction from work?
Will players come back to play the game everyday?
Do players feel connected to other people playing?
Lessons learned
During the one-week sprint, we put our focus on the idle game experience and put the multiplayer functionality as a furthur plan if we decide to polish it later this semester. Here are the main takeaways from the development and playtest:
Minimally distraction from meeting:
we tested the gameplay during several meetings, and found out that if pedalling at a relatively relaxing speed, it would only cause minimal distraction (surprisingly, the distraction would scale up if playing video games that requires more focus)
Visual effects and feedbacks when collecting help build up engagement:
In our first design, there was no "rewarding moment" for players after they have been pedalling for that certain amount of time, thus lack of achievement as motivation.
The collection function enhance user stickiness and engagement:
A common feature for most idle games, and with this users could get the sense of progress each day, which will be the attraction for them to play the game on a daily basis.