This is a week about brainstorm and meetings. Last Friday, Mickey suggested us if we could brainstorm as many ideas as possible. So we did brainstorm individually during last weekend and shared our thoughts on Tuesday before the meeting with Mickey.
We totally had more than forty ideas, but in short, we can categorize them into three classes: gameplay & mechanism, controllers and art styles. In gameplay, we have ideas like ground-testing facilities, engine cars vs. electricity cars, separation of controls, different road conditions, stunt driving and so on. In controllers, we thought about using VR, simulation devices, or eye-trackers. Art style can be serious and realistic, or cartoon. The design can make any combination from the three categories.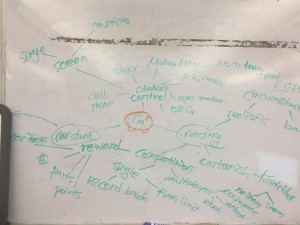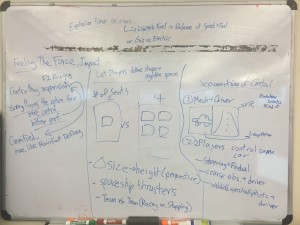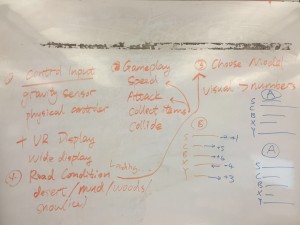 We presented these ideas to Mickey on Tuesday and we went to Autodesk office on Wednesday to meet with Dreamcatcher team and Bandito Brothers. During the Dreamcatcher meeting, we asked a lot of questions as we want to know about Dreamcatcher as much as possible. We got the information of Dreamcatcher's abilities and restrictions, which benefited us for the game design. Then, during the meeting with Bandito Brothers, we showed our brainstormed ideas and listened to their feedback. Then we asked about their opinions and expectations for this project.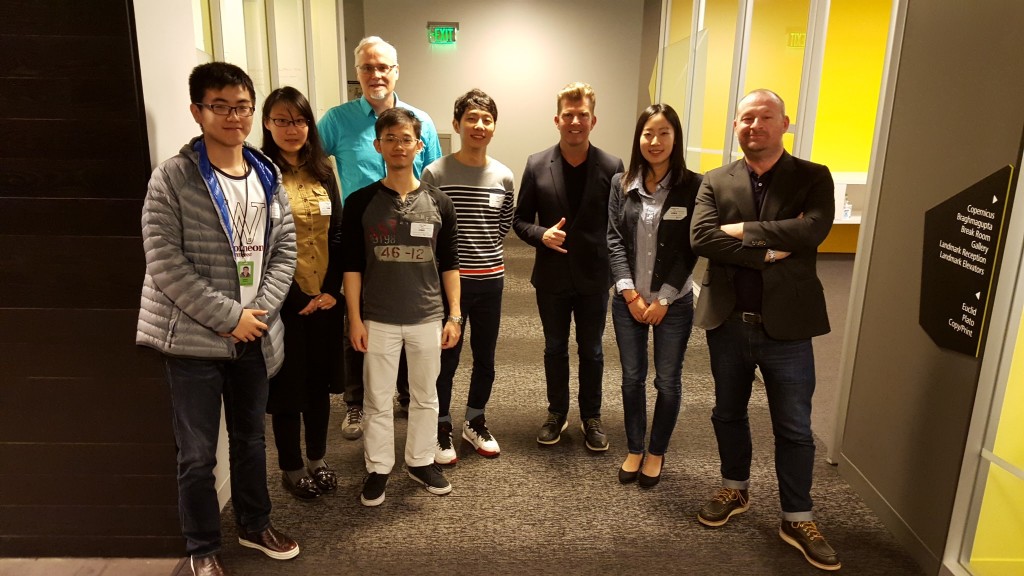 On Thursday, we went to Autodesk again and met with Emotive team, who designed a device that can sense different kinds of emotions from brains. We would like to explore if we can use the device as one of our input controllers. We presented our ideas to their team and they expressed the willingness to collaborate with us.
On Friday, we narrowed down our brainstormed ideas, and we concluded the opinions from Mickey and Bandito Brothers. We decided to experiment on physical simulation of A-arms first and make a falling down stunt testing facility scene. Once we gathered some data in the game, we will have some of our team members to experiment with Dreamcatcher.