Over the past week, our team has been working on developing a prototype. This gives us a better grasp of what will be involved in our pipeline, as well as establish a baseline for what we will be building moving forward. Our concept is based off of traditional courtroom drawings mixed with a game-like style. For reference, we looked at examples of different styles of courtroom drawings, as well as the Telltale game series.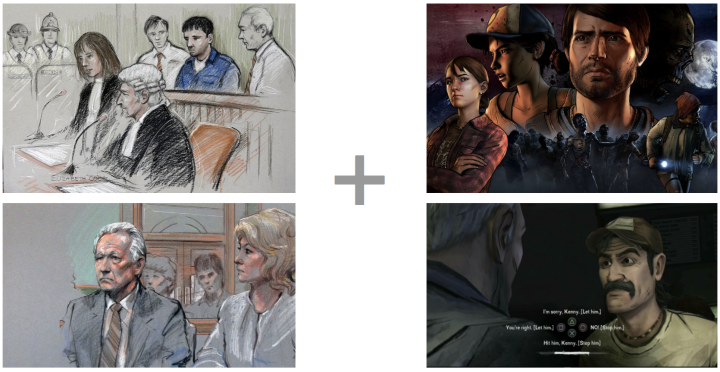 Once the artists had an idea they could move forward with, they worked on developing a character using shaders that could give them an art style they were looking for. Below is the art style we moved ahead and did our prototype with. While it's still a working version, it gave us an idea of what we can do moving forward.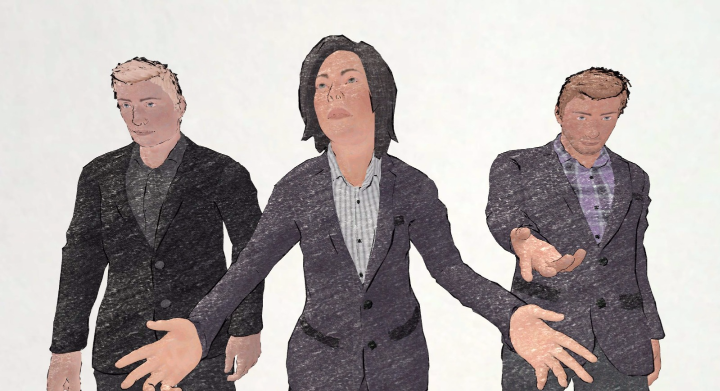 Here are a few pictures of the process of building our prototype capturing some of the initial camera work.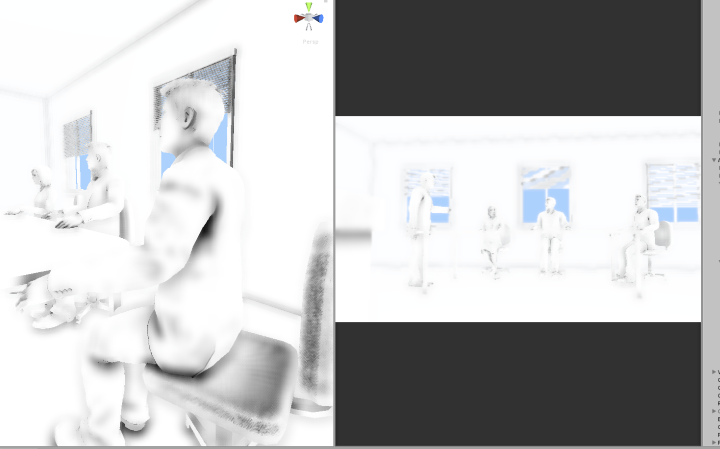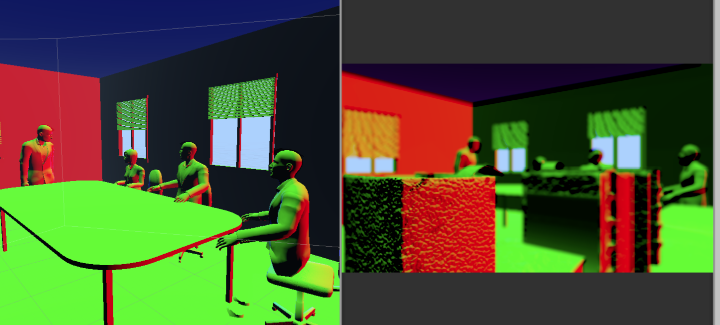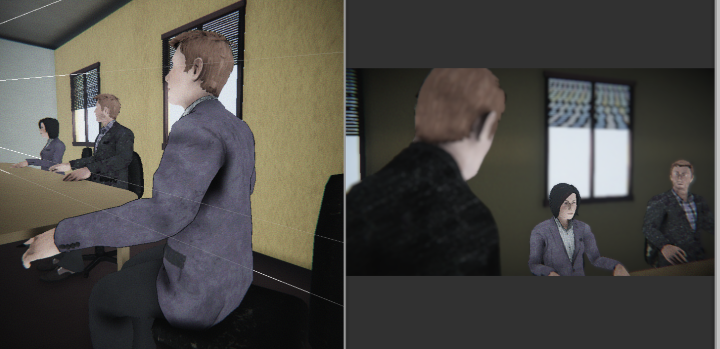 During the past week, our team worked on a prototype to help establish a pipeline as well and see how the pieces we want to build fit together. Here's a short (and sped up) video showing the animatic (lower right) and how that translated into the prototype scene.
This week we received several scenarios that lawyers can face in their practice that we can build these scenes around. Once we get set on the ones we feel we can accomplish, we will be able to plan how we will use the rest of the semester to make and polish the product. Leona, Kuk, and Jin have been working on narrowing down the scenarios we can use and looking at options to make the pipeline smoother and the scenes look better. Mengyao has been helping to finish some project branding for school and Roxy has been looking into some back-end pieces we want to incorporate into the deliverable. As we approach quarters, we feel we are in a solid position and understanding of what our client is looking for from us. We will continue to refine and iterate throughout the semester through using the clear direction we have been given.