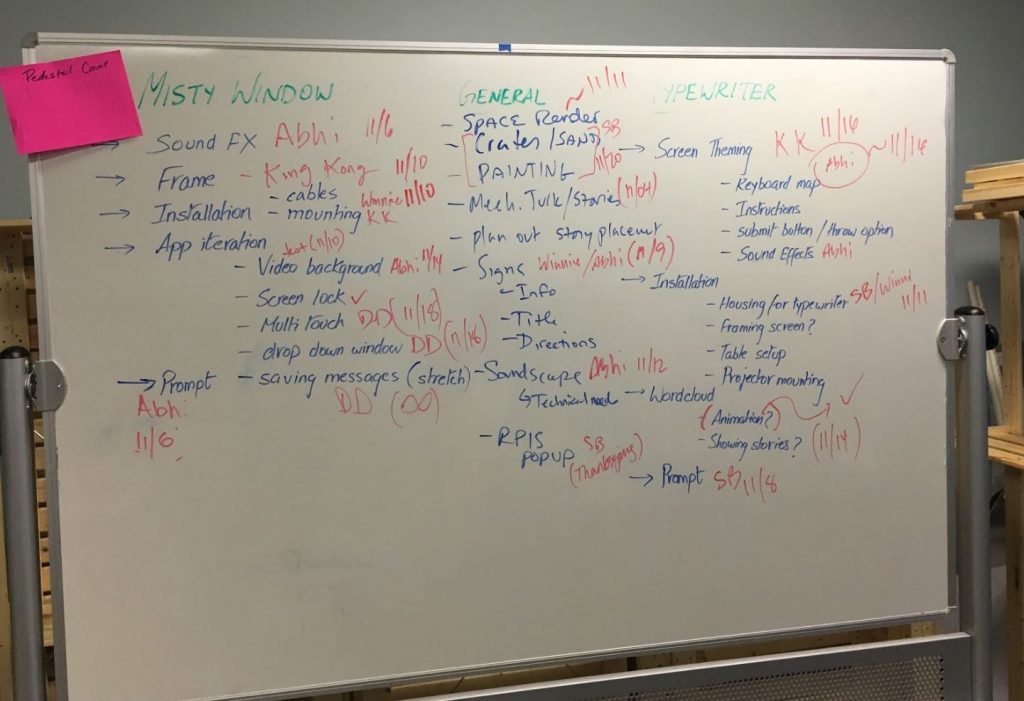 This week, we at Project Ex continued moving along with our pedestal fabrication, and are on schedule to construct 20 before Thanksgiving break.  In addition to fabricating more crates, King Kong and Winnie worked on the frame for our Misty Window interaction, and sculpted it from foam.  The entire team also traveled to Hainley Packaging to pick up crates we'd ordered, and spent a morning driving a U-Haul to bring 50 crates back to the ETC!
We also had a big week of playtesting, holding 2 internal playtests as well as an external playtest (ETC Playtesting Day) organized by Prof. Mike Christel.  Along with playtesting, we brainstormed about our next stretch goals, which include more heavy iteration on the playtesting results for the interactive pieces, as well as planning out how we can house them in the space.
Looking ahead, we will be continuing to build theming elements as per our schedule, finalize the signage package for the space, and hold a skype call with the museum to determine which stories we will be putting into the exhibition itself.  On Friday, we plan to hold a playtest on main campus in the UC, organized with help by the undergrad class.  Below lists off our actions from the week.
Class:
-interviews with class about ETC process and emotions on the project (for the class's book)
-discussion of what will be chronicled in the class's book
-planning out signage content
Stories:
-Collected and labeled PGH donations
-Compiled stories into emotion survey (more details in playtest section)
-Curation to occur this week
Fabrication:
Misty Window Frame
Crates
Media Stand (Crate)
Collected refurbed pallets (50 u)
-Signs designs this week, to be sent out next week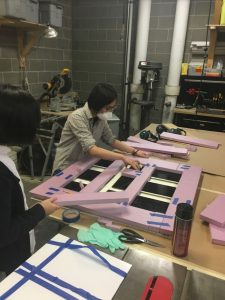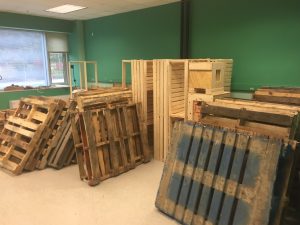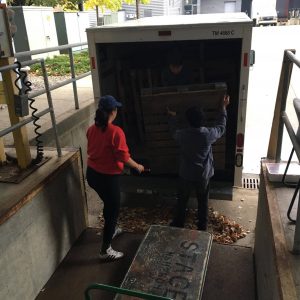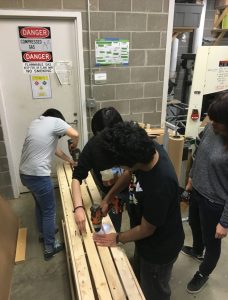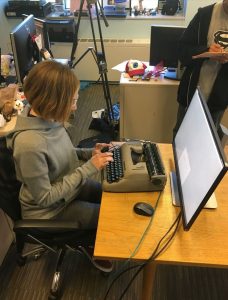 Playtests (2 internal ETC, 1 external, 1 survey crowdsource):
1. ETC Hardware playtest: Typewriter (9 playtesters)
– Playtesters with experience with typewriter 50/50
– Mechanical barriers (sticky keys) posed biggest frustration
– Keyboard layout also confusing (Return key vs Carriage return, shift, delete, caps lock)
– Carriage return poses risk (with feedback as well as function – need it to continue typing)
2. ETC Internal playtest: Misty Window (touch vs face detection) (8 playtesters)
– Split decision on whether people preferred face detection with finger touch detection
– all participants "touched" the screen as first instinct
– challenges with face detection when people came up in groups
3. ETC Playtest Day – External Playtests (13 playtesters)
– Divided the playtesters into A/B groups (A and B corresponded to different story emotions)
– Playtesters responded strongly to the interaction after prompted by stories
– Playtesters also took stories survey to categorize by emotion the Pgh donation stories
4. Stories Survey – ETC Day playtesters as well as crowdsourced responses (40 responses so far)