Newsletter 12 – Faculty Playtest
Week 12 (Nov. 10th – Nov. 14th)
This week we had exciting things get done!
During the weekend, our artist, Cewon used the plastic sheet that was cut during the week before and finished making our Festival Sign.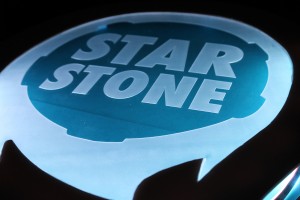 You can see the progress here
On Wednesday
We had Jay Schneider from Fire Opal visit our project room. We shared and discussed with him about our project goals, where we currently are, and where we plan to be as the end of the semester approaches. It was interesting to hear from someone that is deeply connected to the world of Table top RPG. He shared with us views as a business holder and gave us few feedback that may get in towards the end.
We also had some of the first years stop by again. This time we went over what we do to manage our tasks. We covered things such as, Scrum Board, Daily Stand-ups, Sprint Planning, Retrospective, General Tips in Task Management, and finally a short QA. We hope that whichever team they end up in next semester, they will give their best to have a strong bond within their team.
Updates:
Cewon has finished creating more updated UI pages and also different backgrounds for the caves which all look amazing.
Exploration Cave Entrance:                                     Initiative Screen: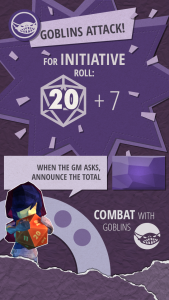 *other caves                                                       *update UIs
On Friday
We conducted another playtest with our faculty and a fellow classmate. We were able to test not only the beginning part, but we were able to adventure even deeper into the cave and also test even further on our app.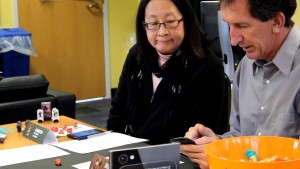 *He is clicking through the combat menu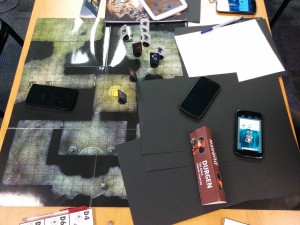 *we saved their game to continue their adventure the following week and to test our Act II
Next week:
We are planning on conducting 2 playtests.
Returning Players – Transition to Act II
New Players + New GM – Testing GM App
As we approach Soft Opening and Finals, we are carefully looking at our last tasks and making quick iterations to see what we can accomplish!