This past week was exciting, because we finally have gotten the prototypes from last year working, finally! We had some bumps in the roads in order to finally get there, but the important things was we did. We started to playtest some of the games that they have designed and had varying degrees of success, and have gotten pretty similar results to what the last team has described in their design document. But it was very exciting that we could finally start having more meaningful playtesting in the green screen room.
In our faculty meeting on Monday, one of the questions that is becoming an important direction to explore in our projects was raised: "Would the host and the streamer be the same person?" Previously in this project and in all of what we've done so far, we have believed that the host and the streamer would be the same person. We are considering, however, if separating the host and the streamer would have a different result on the quality and the output of the show.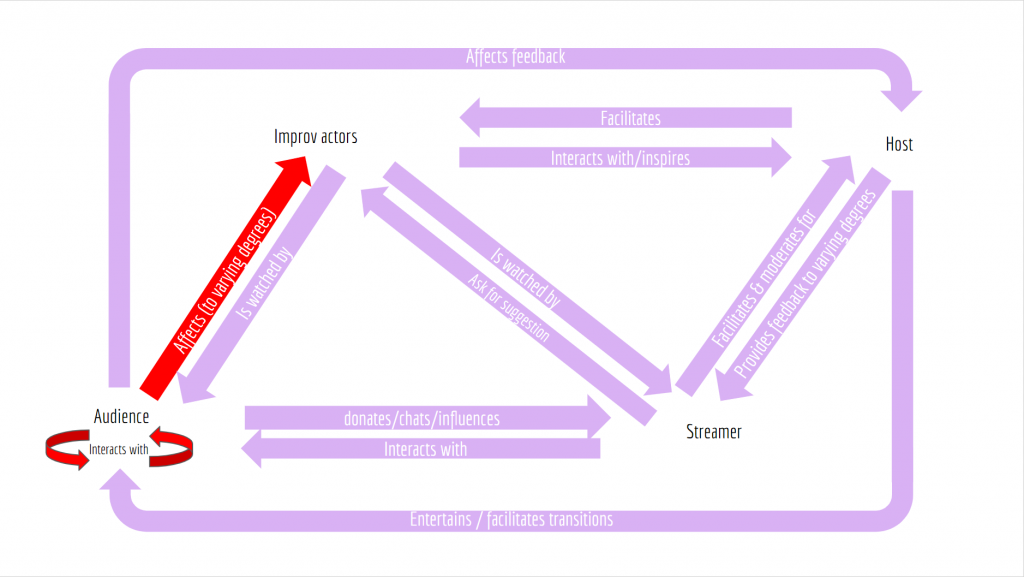 Next week, we are going to try to create our own show! We have created a rough template of the show flow, and we are going to stay with playtesting short form games with ourselves since we have a little bit of improv experiences. That way, we don't have to waste too much time figuring out logistics when the professional improvisers come in. Hopefully, before quarters we could talk a little bit about our own findings and propose meaningful questions for the faculties.