In order to prepare for the quarter walk-around next week, we decorated our room with the patent posters ordered online. We started to use the scrum board to keep everyone clear about the progress everyone has. We also designed the poster, half-sheet and project website.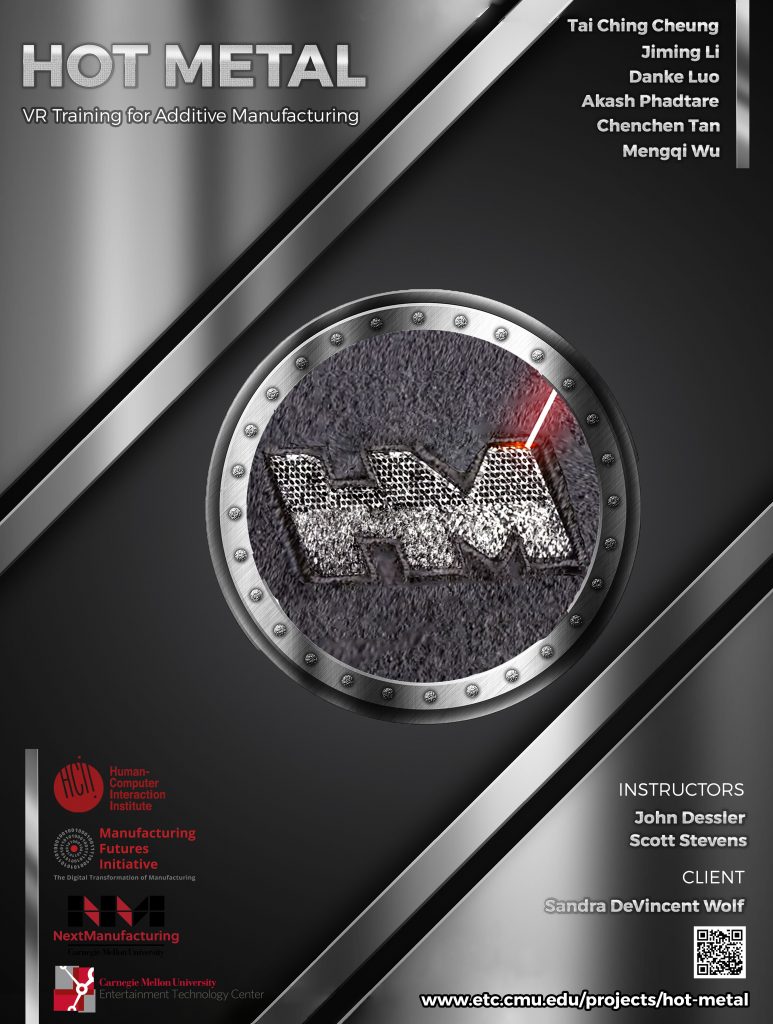 We also met with Jesse Schell and received a lot of suggestions from him about how to attract students to pay attention to the PC training. Jesse also gave us some advice about how to display texts in Virtual Reality in a good way. We definitely would consider them into our design.
Our programmers continuously developed communication between CTAT and Unity. They also built Level Management System by using Level Manager-Level-Goal structure and interaction system based on grabbing and raycasting.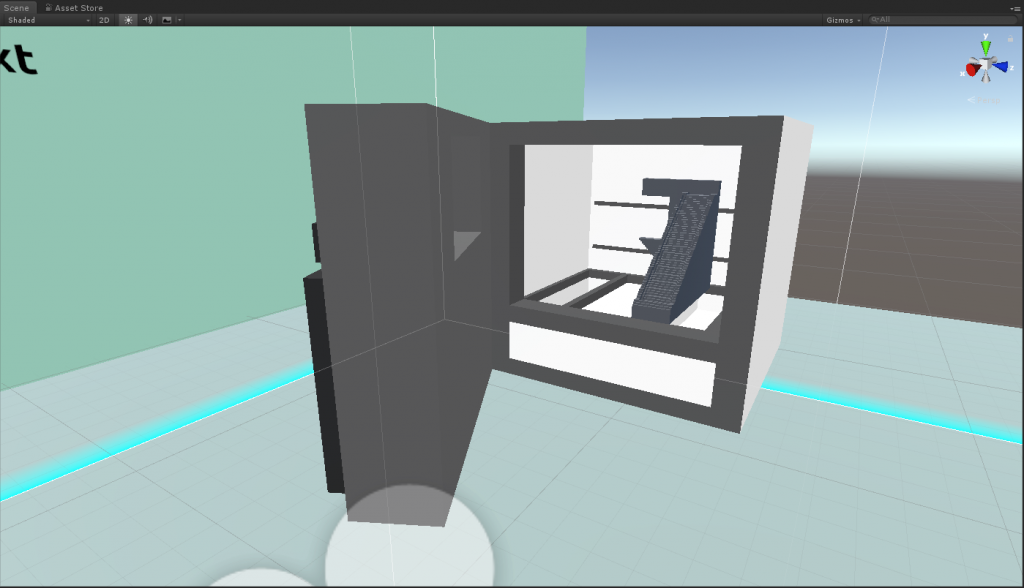 Our artist began to model the chamber of the machine. Here is the first peak: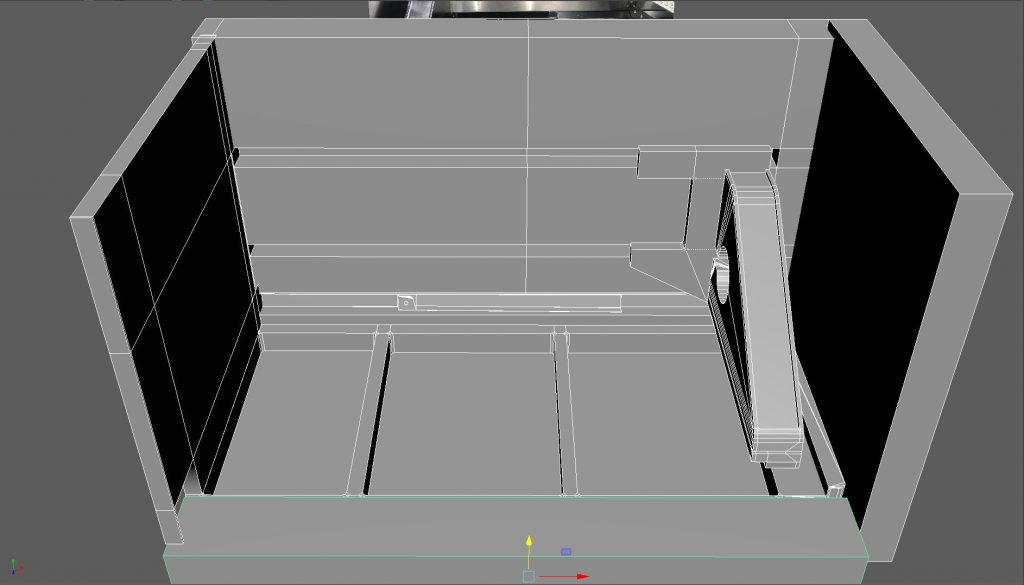 On Friday, we had our regular Faculty meeting with Sandra, Bruce, Lu, and Nick. We were excited that we would have another lab tour next Monday with Nick and the lab technician, Todd. We would have the same training as the current students have for AM machine. We clarified a few more details about the operation and tried to keep our vision and expectation the same as our client.
Lastly, here is our team photo: