Summary
Goal: Figure out our high-level purpose.

Challenge: We each had a different vision for the project.

Did we fulfill this week's goals: Yes, but need more work.
Process
Our designers were moving like lightning speed with so many creative ideas. However, pushing the framework on the team could drain our creative energy so we found other ways to bring more perspectives that can help us validate our ideas just as quick. Luckily, we heard back from experts within the university community.
Interviewed social practice artist Jon Rubin
Jon brought up some interesting thoughts: Art does not need metrics. Any action can be considered as political. Some argue that all art is civic engagement. His response to "As an artist, what do you wish to have in order to do more work in this space?" was: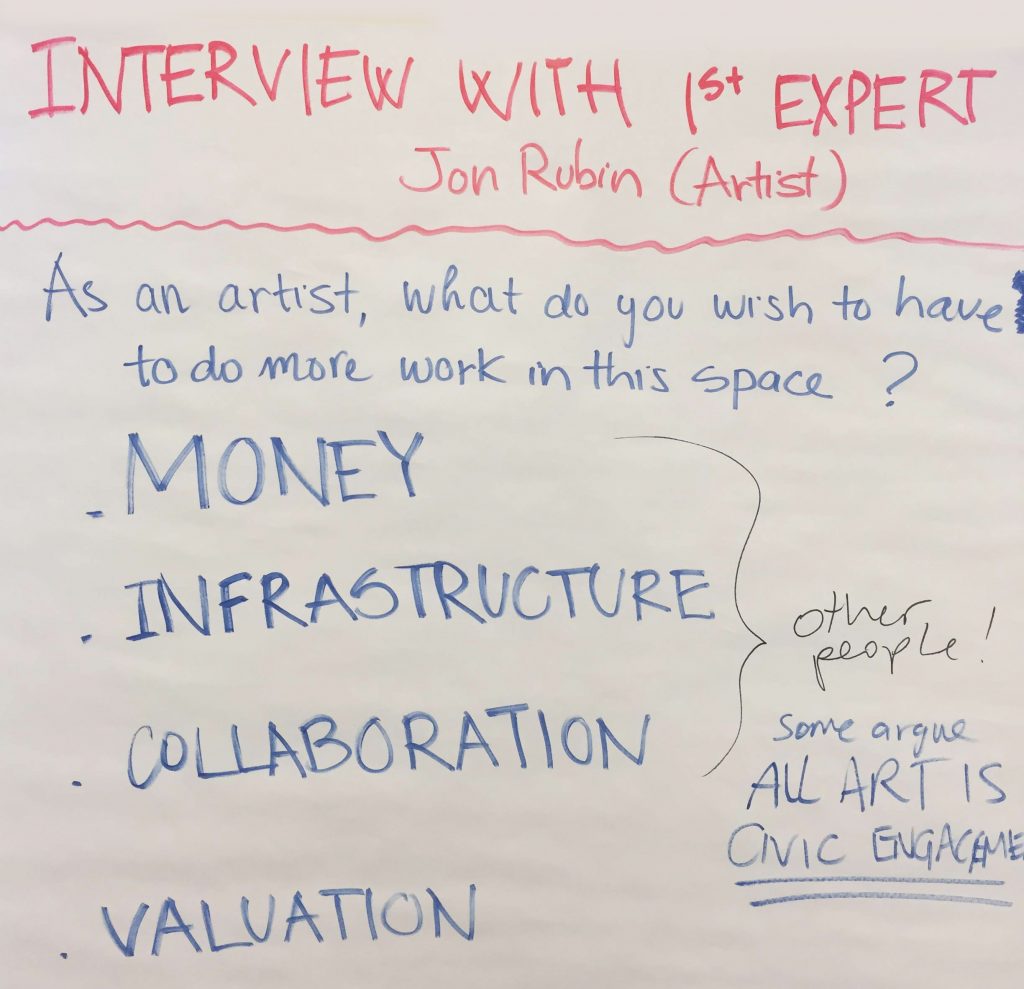 True, art can be created without the need of success metrics. Games for change, however, need metrics to validate the "change" in others. What belief should we rely on to make our design decisions?
Organized "Transformational Experiences" workshop with designer Sabrina Culyba
Sabrina was a game designer at Schell Games and is the author of "The Transformational Framework." Under her instructions, Kevin and I wrote down our answers to the guiding questions from her book before discussing with each other. This was an effective technique for 2 reasons:
ensure all team members' thoughts are acknowledged.

verify if all team members have a similar vision for the project.
The first question, "Why is it important to transform players?" hit us right in the head! Our answers did not match. We then explained our thoughts to each other and came to the realization that our ultimate goal for the project is to get people to act. We believed that Games For Change audience already understand (or think they understand) the values of art for civic engagement; However, there is still a gap between awareness and action. The acts can be taken in various forms depending on who the person is, so long as they support the art communities.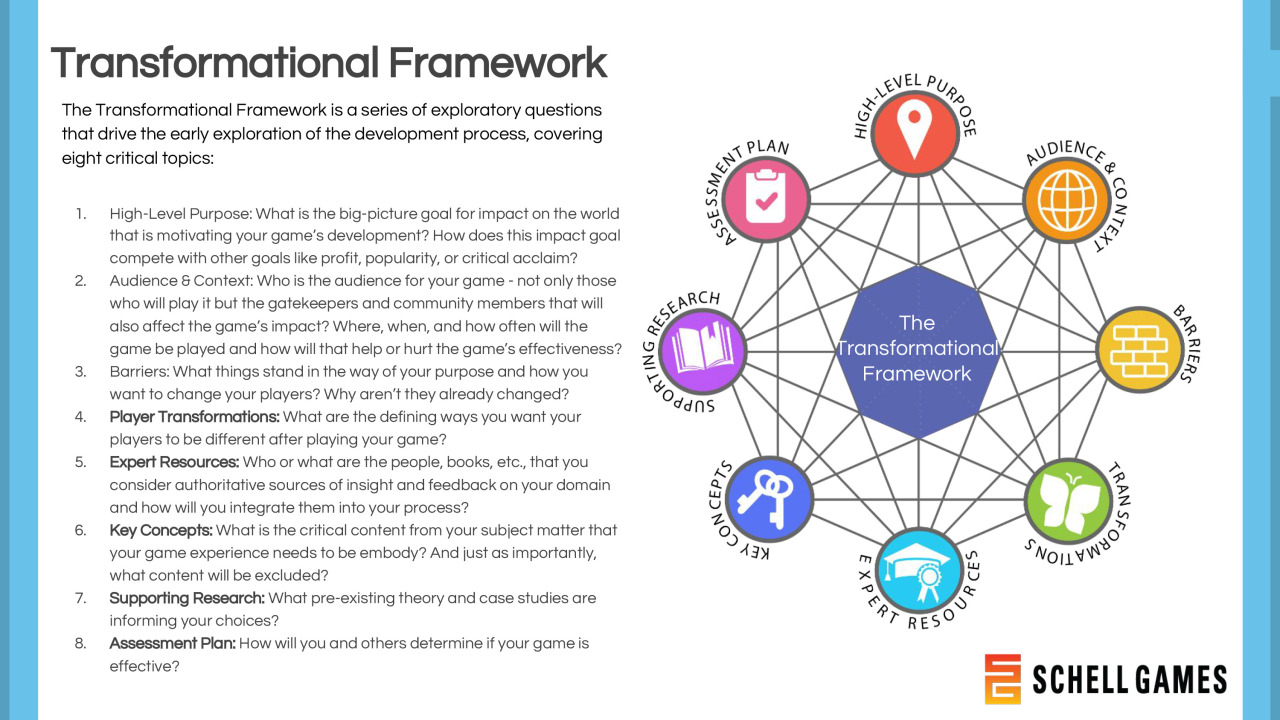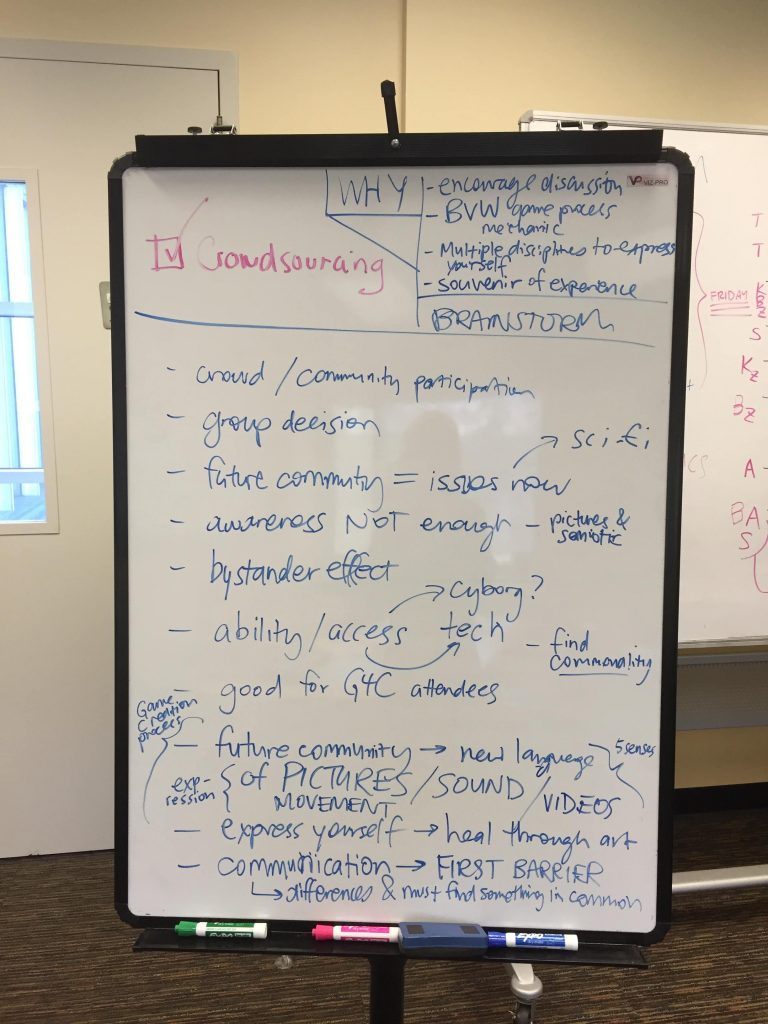 We used the technique with our entire team and finally agreed on many parts of the framework. Dave and Brenda was pleased with our progress. Successful projects start with the team sharing a similar creative vision.