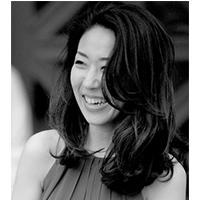 Jiyoung Lee (Client)
Jiyoung Lee is a founding faculty member and co-director of Carnegie Mellon University's Entertainment Technology Center (ETC), Silicon Valley Campus. She was previously a founding member and music instructor of Carnegie Mellon University Entertainment Technology Center, Australia campus. She is a graduate of Carnegie Mellon University, receiving Master of Music (MM) in Music Composition and Master of Entertainment Technology (MET) from the Entertainment Technology Center. She received her Bachelor of Music (BM) in Music Composition and Education at Konkuk University in Seoul, Korea. Before attending Carnegie Mellon, she was a music teacher at a middle school in Korea, and the head of composer at ATM (All That Music) studio; computer music studio for Game, Dance and Film Industry. Her music compositions span diverse genres and styles that include modern dance music, animation, multi-media art, chamber works, films, chorus and electro-acoustic music. She has won numerous competitions with her compositions, including the 2004 Cuarteto Latino Americano String Quartet Competition. Her pieces have been performed at Carnegie Music Hall in Pittsburgh, PA as well as the 29th Composition Recital, Seoul Arts Center in Seoul. Her research interests are in edutainment (education + entertainment) and applying the learnings from her research to teaching. She has been developing several edutainment projects, including TuneTrain, an incidental music learning app that has received wide media coverage.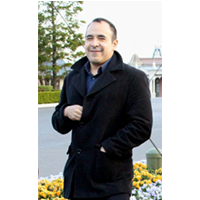 Salvador Barrera
Salvador Barrera is a faculty member at the Entertainment Technology Center of Carnegie Mellon University. Originally from Mexico City, he graduated from Tokyo Institute of Technology where he obtained both a Masters and Doctoral degree of Computer Science and Engineering in the field of Computer Graphics and Virtual Reality. Before he joined Carnegie Mellon, he dedicated his research to develop a new input device for virtual environments. He has published several papers at conferences such as SIGGRAAPH, Computer Graphics International, IEEE, ICEC and many others.. He serves as Faculty Advisor for ETC Osaka in between NEC in Nara, GL Associates in Korea and the ETC CMU Pittsburgh campus.