This is the week of the Entertainment Technology Center (ETC) Playtest day! The ETC brings in playtesters for our projects each semester, and holds its playtest day. We had some milestones we wanted to hit and test for this day they were:
Parallax Effect Gold Spike (for libraries)
Test Isometric Sticker page – does this look ok with 2D stickers?
Test QR Codes
UI testing – how is the UI? are the buttons in the right place? do they look the right way?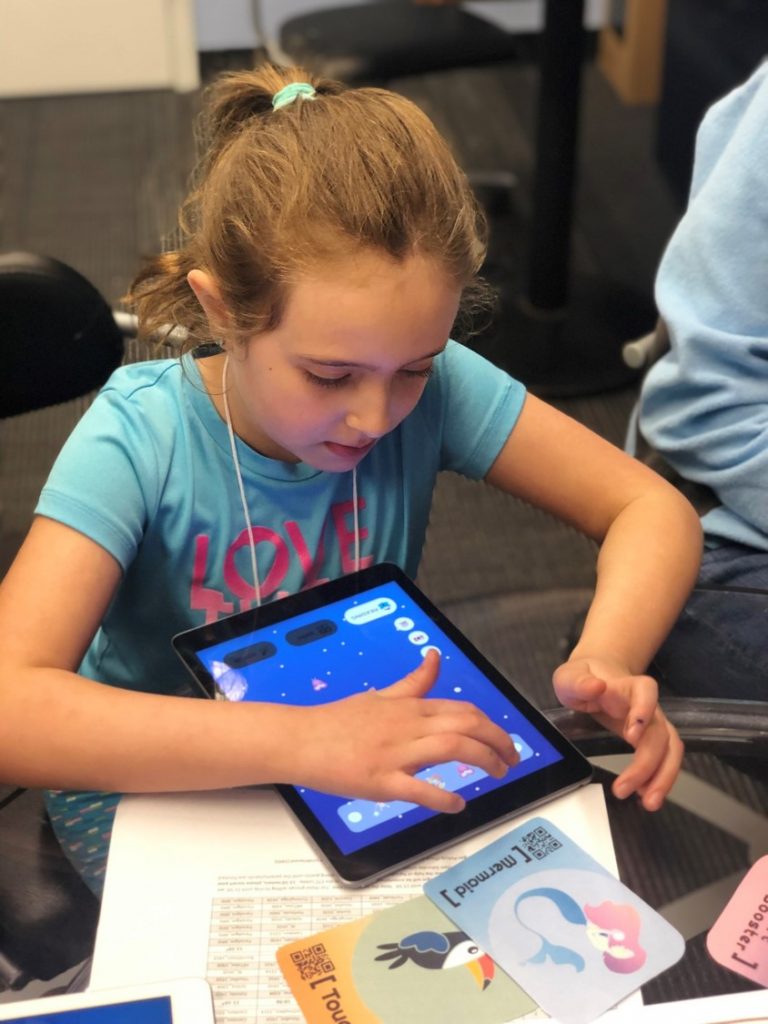 We found that the parallax effect was fun! Our playtesters liked the subtle movement and what it added to the library. They had not seen it before, but thought it was nice when they did experience it!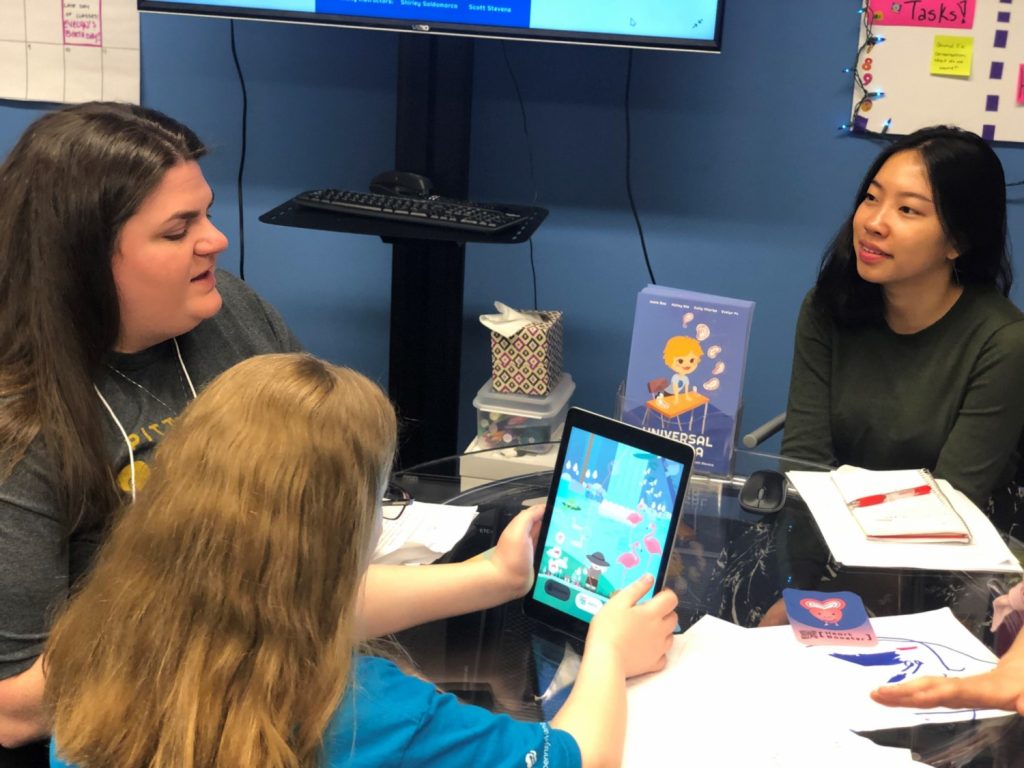 The isometric sticker pages also worked well. We were worried that the appearance of 3D on the background would clash with the very flat, 2D stickers. It didn't though, it created different spaces to create stories and environments with the earned stickers. Before our flat background left little room for creativity. You can compare side by side for yourself below! The new design is on the Left while the old page is on the right.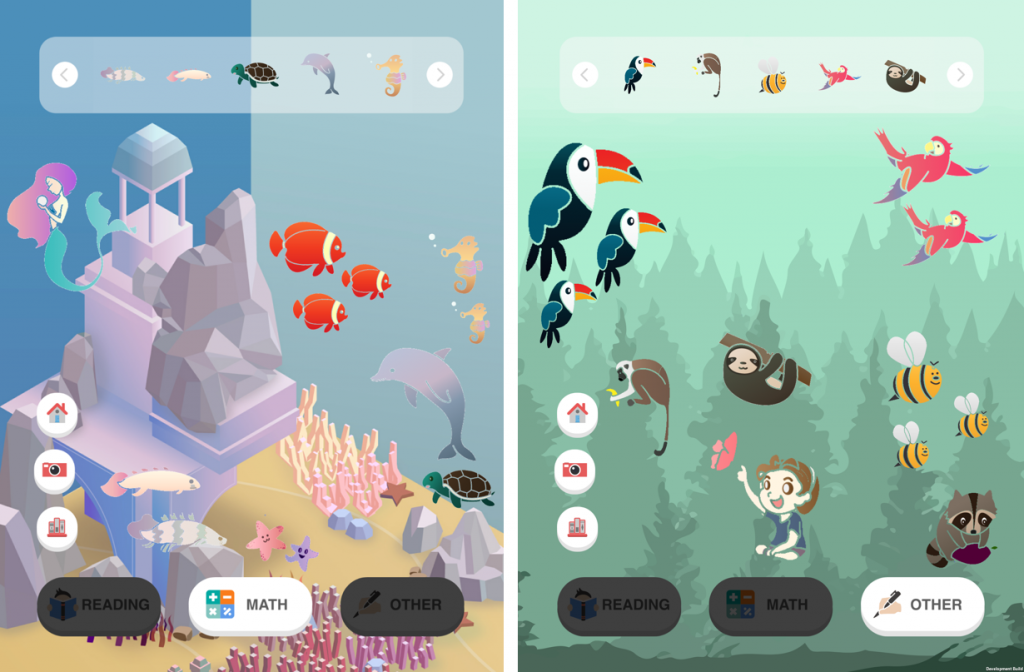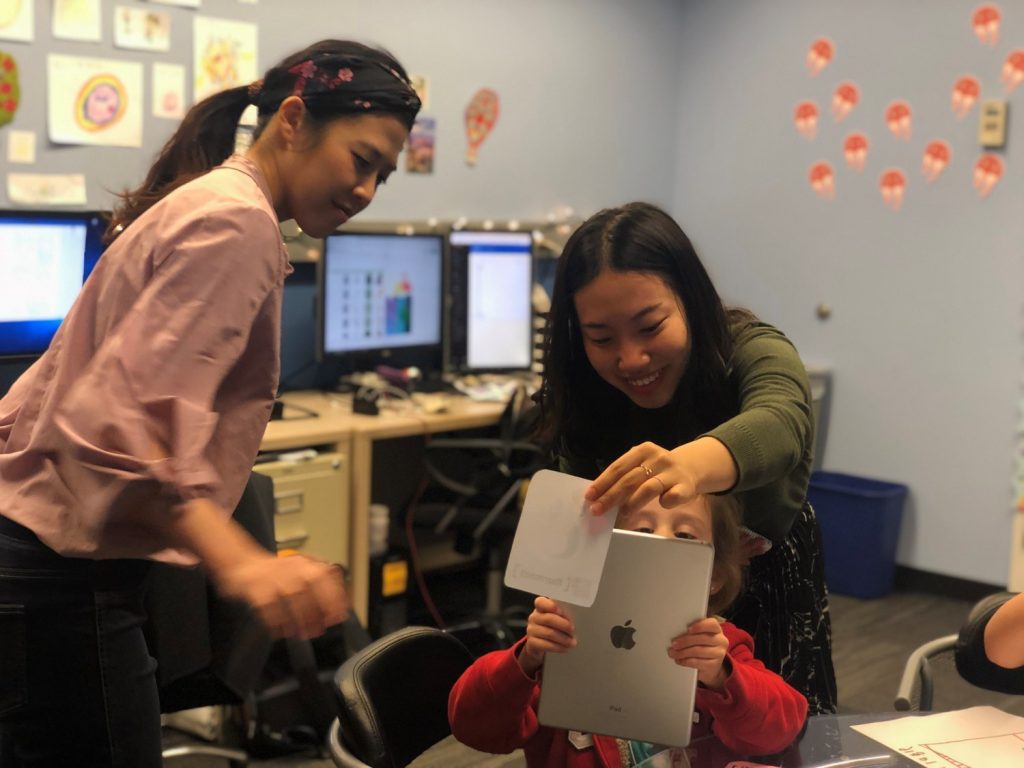 The QR codes worked well, but we did find they were a bit small for the students. It was difficult for them to find the codes because the iPads are a little big for them to handle.
Next steps include making the badges horizontal vs. vertical which will help Evelyn to make the QR codes bigger. We also found that the codes work best when they are black, as this is when the contrast is greater.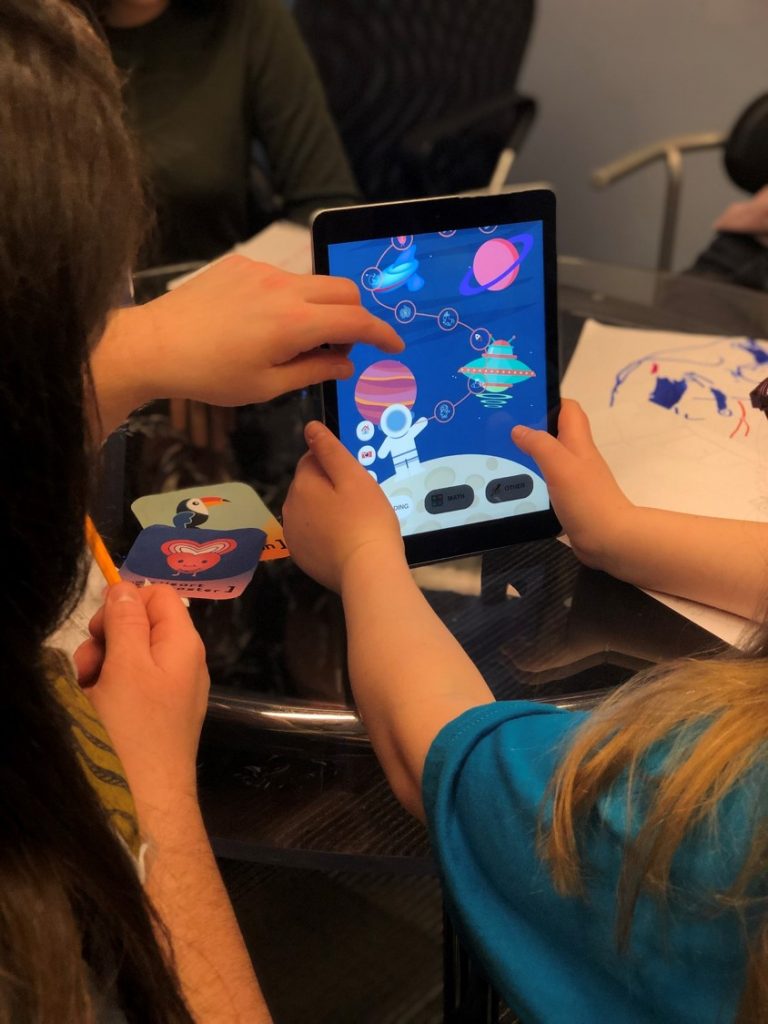 UI is something we are constantly iterating on, as it is very important to ensure our guests understand how to use our app. We received feedback from parents on clarity of some buttons. For example in the picture above, the Math button is highlighted and the others are dark. This is because you are in the Math library. It came to our attention that this makes the other buttons look like you cannot push them! A small fix, but we are happy to hear this feedback!
That is it for Week 12! Working our way to Softs and Finals, so close but so far!