Week 8 of 15! How crazy! We finished our halves presentation this week and we are all letting it settle in that we over half way through with our semester!
We had a big push this weekend to get to our halves presentation, we were doing a live demo and wanted as much working as possible. Evelyn pushed to have all of the badge artwork completed and she did it! They look amazing, and Jamie and Hailey wasted no time getting the art loaded into the app. See below for the completed badge artwork:
This is no small task for each badge that was created there needed to be corresponding black and white line artwork as well as a matching sticker for the sticker book.
I am not sure how in depth I have gone in discussing the sticker book, but we wanted to create something fun for the students to do with their badges. Something small but a fun creative outlet to create another interaction. SO, that being said when the student earns a badge they will also get a sticker added to their sticker book. The sticker book is divided just like the libraries there are three pages: Space, Ocean & Forest
you can see above the final image, the ocean page has a scroll bar at the top, this is where the stickers will populate allowing the students to drag, drop, scale and place with their stickers. There is a lot of creative freedom here, with the ability to use multiple of the same sticker as well as scaling. My favorite thing to do is make a family of Toucans on the forest page.
For Halves the plan was to have a bare bones working prototype of this function so we could show our idea but spend time on refining after. Our team went above and beyond! Hailey worked hard to get it functioning and Jamie and Evelyn got the art assets over making it fully functional for our demo! I, personally cannot stop playing with it so I included some of my own artwork below: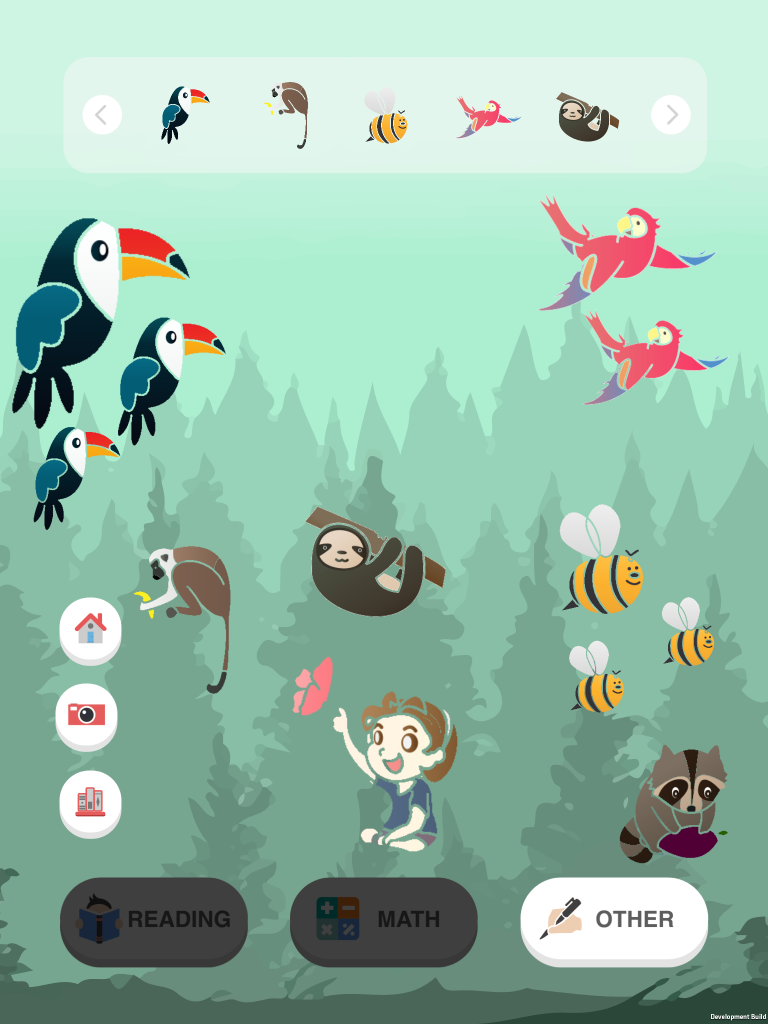 Thank you everyone for following along! We will be off next week, but I look forward to providing more updates soon.