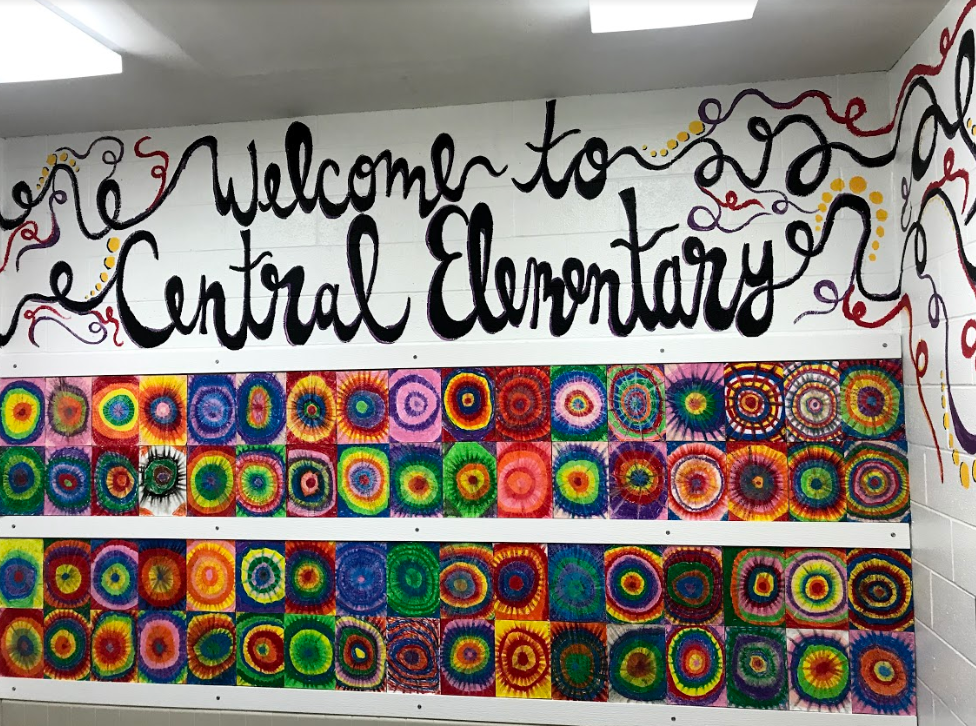 The week after 1/4s allowed us to get a lot of really great work done! Our biggest milestone this week was a playtest day we scheduled with the client to visit their kindergarten classroom at the end of the week, Friday 2/15/19. We meet with one of our faculty Mike Christel to discuss a good way to approach our time with the students. During this meeting we came up with some exercises we wanted to work on in the classroom.
Walk the prototype around and give the students some time to interact with it

Work on a checklist of things to look for while students are playing

Have example badge artwork and ask students to sort them

Sorting is a great activity for that age group

Ask the students to design their own badges!
Prototype Exercise:
Jaime worked on designing a new type of library set up with a discovery path theme rather than just listing the badges. The idea is to cater to the students creativity and curiosity, learning their way to the end of the path.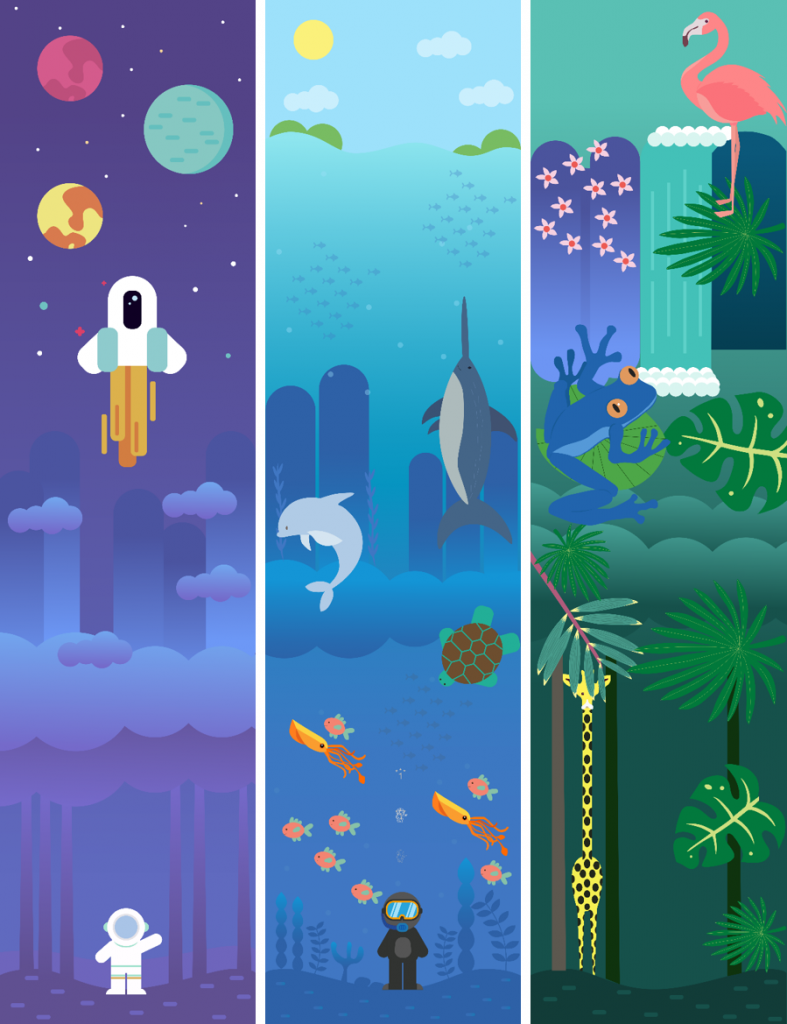 Hailey took the artwork and implemented it into a usable prototype on the iPads. Jaime and Hailey walked around with the iPads during testing and found the following information:
Main Page:
Bright colors, and need improve icon design for navigation
Tend to tap bottom part more easily
Badge Library:
Curious about Top page! -> solution: animated image, motion graphic, wow moment to surprise, increase size of badge buttons, UI icons can be moved to the down from top
Animations or more fun on library
Scrolling Interaction, Tap to open badge buttons : easy
Closing button on badge pop-up needs to be more clear
Understanding concept of Tabs : understanding was easy after showing how-to ⇒ Need some guideline / tutorial
When landing from scanning page… kids are confused if their badges have been added or not ⇒ must land onto the specific tab / scroll that has been earned
When landing from scanning page… ⇒ Highlight is needed for recently earned badge
Bigger Buttons, Badgges, Tabs
Scan your Badges:
Kids love to scan things with the ipad
Back button needs to be clearer
Any suggestion for the interface and UI of the app
Sound Effect for each themes and pages, Some little story for the sticker book later. Bright colors instead of using pastel tone.

Evelyn drew up a number of badge options and had the students sort their favorite. She also brought example art styles and had the students sort their favorite for the sticker book art:
Forest Reference Images: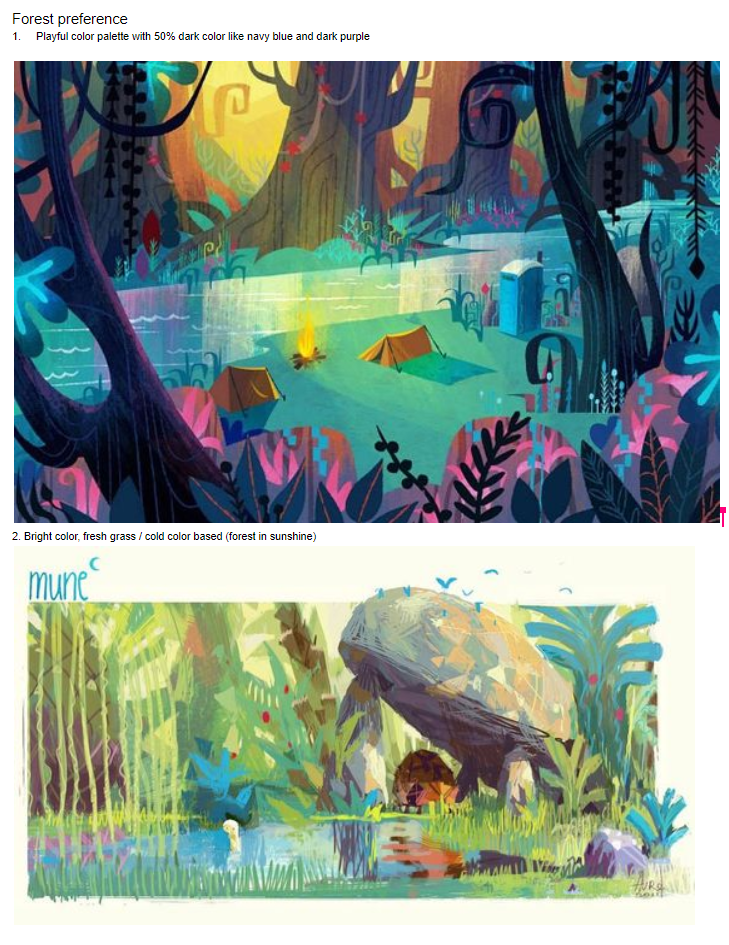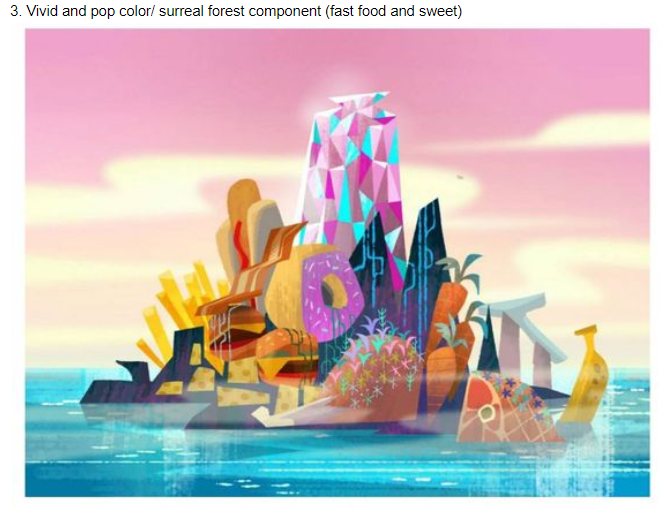 Ocean Images: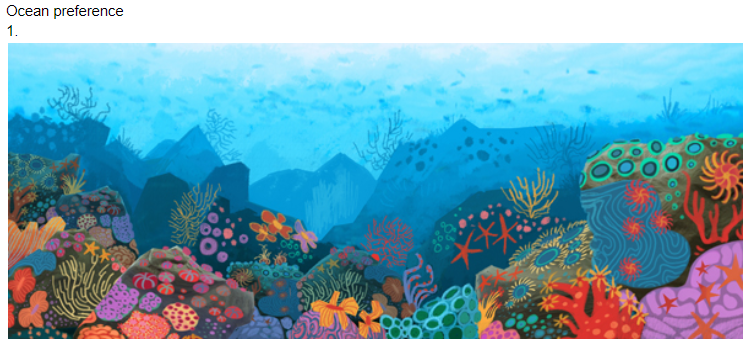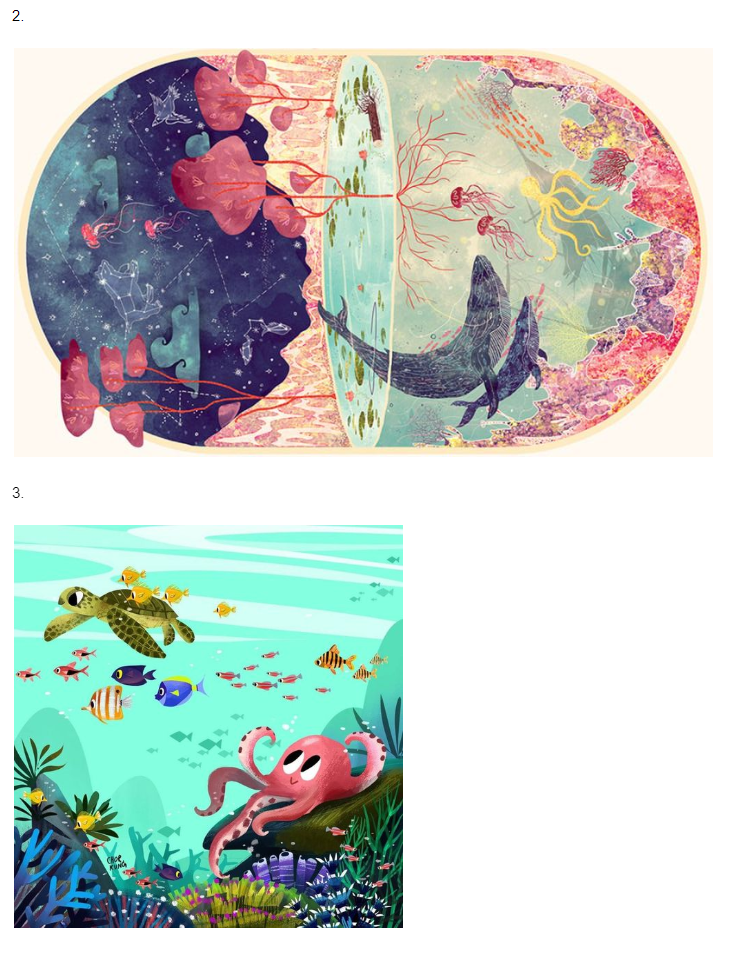 Badge Art Images: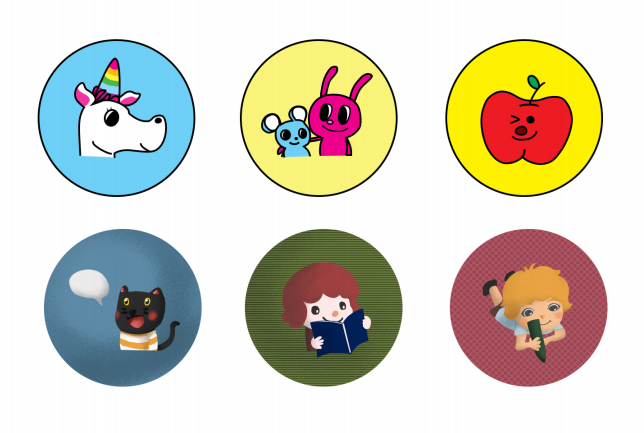 We also found a lot of success asking the students to create their own badges! We wanted the badges to look like something the students would enjoy, rather than something an adult made for them. This was a great exercise to get the kids thinking and some creative juices flowing!