Back to the grindstone! After Spring break it was very important for us to hit the ground running.
We had completed most of the app. before the halfway point which is good, as time is ticking. We are focusing on adding some extra frills as well as our documentation.
For the second half of the semester we are looking to:
Add Parallax effect on to the library pages, making fun movement as the guest scrolls up and down
Make (5) more badges for each category. In the event that badges get added after handoff.
Home Screen redesign
Stickerbook redesign: Ocean, Space & Forest pages
We also are looking deeper into security and deciding how information will be stored.
We are scheduling meetings with the teachers for each school district to get their opinion on some things:
Want to verify nomenclature across the app. Are we using terms they use in the classroom?
The biggest question for the teachers is one that involves trusting the students: Do we add extra security to prevent students from scanning badges that they have not earned?
Evelyn has already begun to design new stickerbook artwork to make the pages a little more dynamic. She landed on an isometric design to give the page a 3D feel within the 2D space. See below the concept art for the Ocean sticker page: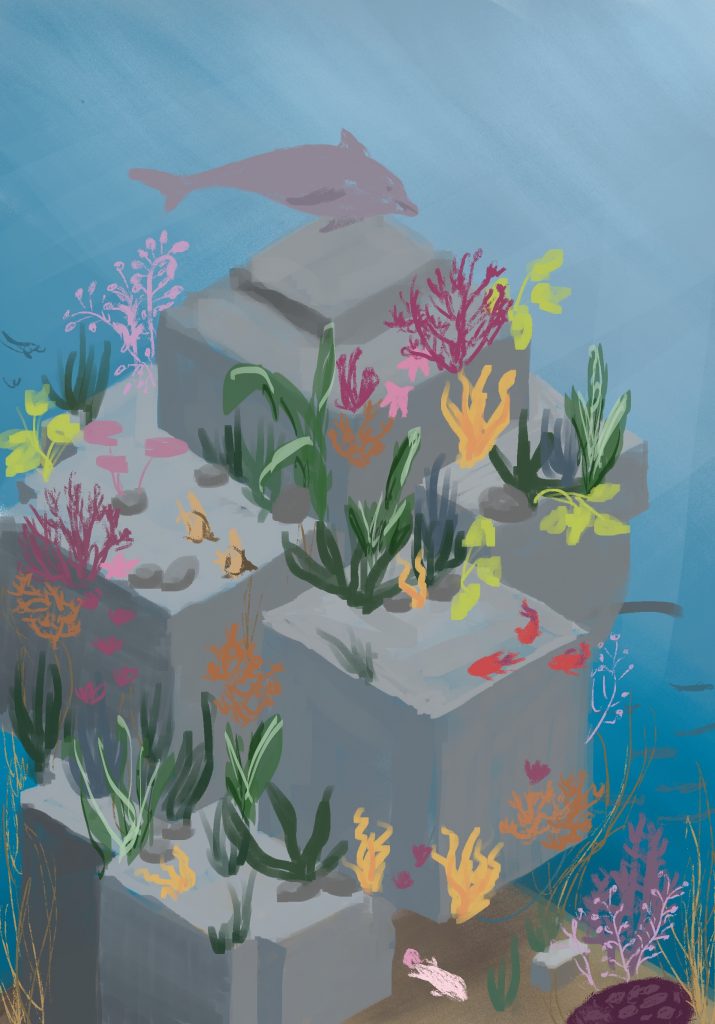 This design is something we can implement in all (3) environments and will provide spaces for the students to put their stickers, creating a much more interesting page than we had at halves!